Deadline: 3-Jan-23
Teach for Romania is inviting applications for Fellowship Program.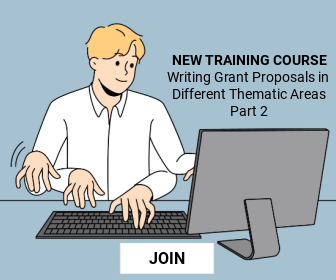 What profile are they looking for?
They are looking for those people who want to become leaders in education and build meaningful careers, who think and act strategically and are able to generate sustainable change in the classroom, school and community. People who, through their roles, will contribute to the transformation of education in favor of the student and will help children reach their potential , starting from the most vulnerable.
Previous teaching or education experience is not required and  candidates are selected based on an  internal model of competencies  such as self-leadership, leadership, resilience, strategic thinking and relationship building.
The 2-year program is just one stage in your development as a leader in education . After you understand in depth the reality of education in Romania, they support you to use your experience to further change the educational system, from various strategic roles.
Eligibility Criteria
If you wish to enroll in the program, you need to fully meet all of the following criteria:

You understand that the Teach for Romania program represents an initial commitment of 2 years of involvement as an educator / teacher / teacher in a public school with a high degree of disadvantage, which prepares you for a career in education or in related fields;
You understand that the Teach for Romania program does not involve volunteering, but involves a job with a full-time employment contract, in a school in the public system;
You have a bachelor's degree / you will get it in July 2023 at the latest or you have completed a pedagogical high school, with a teacher-educator profile;
You live in a community where the program is present or you are available for a daily commute that can exceed 90 minutes each way or for a change of residence, to teach in a school that meets the Teach for Romania criteria;
You are available for 5 consecutive weeks to participate in the Academy of Leadership and Pedagogy, the initial training offered to participants in the program, between July and August 2023;
You understand that for the next 2 years your income will consist of the teacher's salary and the financial support provided by their organization;
You know the Romanian language at an advanced level (communication and writing) and the English language at the B1 level (or you assume to reach the B1 level by July 2023);
You are medically fit both for participation in the Academy of Leadership and Pedagogy and for enrollment in the education system and you can prove this with a medical certificate;
You have no history of any kind of non-respect of children's rights and freedoms, you have not abused (physically, emotionally, psychologically, sexually and economically cf. Law no. 272/2004, Section 3, art. 94) any child and you can provide the criminal record, upon request.
Selection Process
These skills are assessed in the selection process and will be developed later, during the initial training (Leadership and Pedagogy Academy) and the 2-year program:

Self-leadership (reflection, self-knowledge, self-improvement);
Leadership (initiative, positive influence);
Resilience (mindset and action in challenging situations);
Strategic thinking (analytical thinking, problem solving);
Strategic teaching (planning, implementation, evaluation, success culture);
Building relationships (inclusion, assertive communication, collaboration).
For more information, visit https://teachforromania.org/inscrieri/