Deadline: 31-Mar-23
Microsoft has announced the applications for TechSpark Community Engagement Fellowship, a new program for nonprofits to build off the lessons learned from Microsoft TechSpark.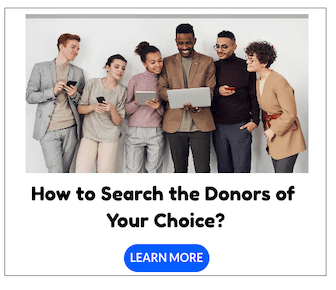 Community organizations focused on creating inclusive economic opportunities will have the opportunity to apply to receive a mix of funding and contextual technical assistance through in-person and virtual support. Awarded organizations will select a member of their team to represent their organization as a TechSpark Fellow. This individual can be a current staff member or someone hired to support work in the program topic areas. Throughout the fellowship, fellows will be guided to select a focus area and build an engagement project from the following topic areas: (Digital Access, Computer Science Education, Digital Skilling in Workforce Development, and Digital Transformation).
Focus Areas
Proposed projects and activities must do the following:

Workforce development programs focused on supporting individual job seekers through digital skilling.
Growing your community's tech-based start-ups
Supporting small and medium business (for-profit or non-profit) with digital transformation
Developing your community's digital access strategic plan in support of federal, state or local fundinglike the Broadband Equity, Access, and Deployment (BEAD) Program
Providing access to affordable broadband and low-cost devices
Growing the number of computer science education classes in your community
Benefits
Selected organizations will receive the following support:

In-Person Convenings

Two in-person convenings at the beginning and end of the program to generate energy, build connections among Fellows, interact with Microsoft leaders and Microsoft partner organizations, and highlight projects in person. Microsoft will cover airfare, lodging, and meals for participating fellows.

Virtual Support

Bi-weekly coaching and mentorship from existing TechSpark Community Engagement Managers.
Membership in a community of practice of communities with shared goals to facilitate peer-to-peer sharing of best practices.
Bi-weekly fireside chats to dive deeper into program topic areas that include a mix of industry experts, highlight existing Microsoft programs, and case studies of TechSpark projects.

Funding

$50,000 of funding to support the time of the Fellow participating in the program and catalyze a project in their community. ($25,000 upon initial acceptance and $25,000 upon program completion).
Use of Funds
Funds from this award must be used for the proposed project activities. Allowable uses of funds include but are not limited to: salaries for staff undertaking qualified topic activities, internship or fellowship stipends, payments to consultant or partner organizations for project activities, fees for data and technology training relevant to project activities, meeting costs, supplies, and other direct project expenses such as hardware or software licenses. Funds may not be used for political activities. Lastly, awardees may allocate up to 20 percent of their award budgets to cover overhead expenses.
Eligibility Criteria
They are seeking lead organizations that are locally anchored with demonstrated relationships and connections to the community they serve. They encourage small community-based organizations to apply. Each organization may submit only one application. Eligibility requirements for lead applicant organizations are as follows:

Lead applicants must be 501(c)(3) organizations based in the United States. Colleges and universities are not eligible to be lead organizations. Chambers of Commerce or Economic development corporations organized as a 501(c)6 should utilize their 501(c)3 foundation arms for application.
Individuals are not eligible to apply as lead organizations.
Partnering Organizations and Individuals
A partner is any organization or individual outside of the lead applicant organization that is providing personnel or expertise necessary to key project tasks or deliverables, whether paid or unpaid.
All partner organizations or individuals playing key roles in the activities must be on the application.
As part of the application, you must provide a letter of support from partners (paid or unpaid), whether organizations or individuals, that confirms their participation consistent with their role in the proposal.

Organizations eligible to be partners include:

Local nonprofits, with or without 501(c)(3) status (including current Microsoft grantees)
National or global nonprofit organizations
Colleges or universities (public or nonprofit)
Local or state governments; and
For-profit organizations.

Individuals and the organizations can receive funding as part of the grant except local and state governments and their employees; they can be partners in proposed projects but cannot receive funds.
For more information, visit TechSpark Community Engagement Fellowship Grant.