Deadline: 3-Nov-22
BIRAC (Biotechnology Industry Research Assistance Council) is pleased to announce the Call for Proposals for Integrated Approach to Address/Support Covid-19 Vaccine Induced Immunity, Related Processes and Facilities.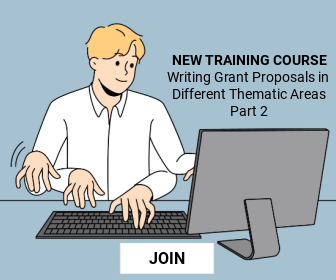 The Scope of the current call is development of treatments by accelerating pre-clinical & clinical development and development of processes/facilities for COVID associated conditions such as Pulmonary Fibrosis, Cystic fibrosis, Acute respiratory distress syndrome (ARDS), pro-thrombotic state and diffuse tissue injury, etc. This may focus on
Development of treatment modalities
Invitro assays and In vivo animal models for lead molecule development.
Supporting capabilities for process development, cell line development and manufacturing of GMP batches for animal toxicology studies and clinical trials.
The virus mutated several times giving rise to a number of variants that are proved to be more infectious than the wild type strain. At the onset of this disease, a lot of experimental therapies and drug repurposing were tried to mitigate this new viral disease. These included the use of antiviral medications (e.g., Remdesivir), anti-SARS-CoV-2 monoclonal antibodies (e.g., bamlanivimab/etesevimab, casirivimab/imdevimab), anti-inflammatory drugs (e.g., dexamethasone), immunomodulators (e.g., baricitinib, tocilizumab), convalescent plasma therapy, etc. During the course of the time, many of these were dropped by WHO indicating them to be ineffective.
The disease also saw a number of associated severe clinical indications such as Pulmonary Fibrosis, Cystic fibro Acute respiratory distress syndrome (ARDS), etc.
Today, vaccination has markedly reduced adverse outcomes of the disease, but it is unknown how long the COVID-19 vaccine will provide protection. Over time, it does seem that the ability of the vaccine-induced immunity to avoid the infection erodes. Similarly, the protection against serious illness also deteriorates over time. Hence, it is important to have integrated efforts to address the associated issues and support the vaccine induced immunity.
Eligibility Criteria
Proposals can be submitted by Industry or Academia, individually or in collaboration with each other. The entities who are the applicants or the Collaborators shall be evaluated for eligibility criteria related to minimum resident Indian shareholding or ownership;
Company (Start up, Small, Medium or Large) incorporated under the Companies Act, 2013 having a minimum of 51% of the shares of the Company to be held by Indian Citizens (Indian passport holders), preferably with some (documented) commercially successful track record in relevant field.
Limited liability Partnership (LLP) incorporated under the Limited Liability Partnership Act, 2008 having a minimum half of the persons who have subscribed their names to the LLP document as its Partners should be Indian citizens.
How to Apply?
A request for proposal document will be published on BIRAC's website. Proposals will be sought through an open call as Letter of Intent through BIRAC's on-line platform.
Proposals submitted in hard copy or those submitted after the call closure will not be accepted.
For more information, visit https://birac.nic.in/cfp_view.php?id=75&scheme_type=37