Deadline: 1-Mar-23
The Mass Challenge is now seeking applications for its Leading Innovation Program from Worldwide startups, all industries, with high-impact solutions.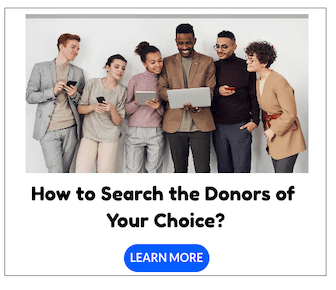 Since 2016, MassChallenge Switzerland has been a leader in helping startups across Europe grow their businesses by accelerating 610 startups across multiple industries that have raised more than $985M in funding. The flagship program is the early-stage startup accelerator, which accepts startups from any industry, and in 2023 will be comprised of the agnostic program and 4 industry-specific tracks: Sustainable Food, Sustainable Industry, Climate Solutions and HealthTech.
Program Benefits
Mass Challenge only accepts startups whose solution will add value to society (for example, Millions of Tones CO2 eq. removed/avoided, Millions of Litres of water saved, lives saved), and all startups in the accelerator will be advised about how to make their business climate responsible and must intend to offset their emissions or actively reduce GHG to be considered. Mass Challenge has asked its cohort if they would recommend the program to other startups; in 2022, the average score was 9+ out of 10, from 99 responses.
To maximize their benefit from the program, Startups will need to travel and be present in Switzerland for Mass Challenge Boot-Camp and Half-Time activities. These events generate connections and facilitate collaboration with its partners, mentors and investors. The remainder of the program operates online.
Participants gain access to:
Unrivaled access to 15+ global corporate partners including Nestlé, Bühler, Givaudan, DSM, Louis Dreyfus Company, General Mills, Südzucker, Ricola, PMI, Bystronic, SMC, Georg Fischer – totalling over CHF 260 billion in revenue.
World class mentoring from 400+ experts and tailored programming provided with no equity taken in return.
The opportunity to compete for up to CHF 1M in non-dilutive cash prizes and other in-kind awards.
Switzerland-specific advice on regulations and tax, easy access to the EU market, and strong trade links.
A proven model that has helped more than 65% of finalists raise funds during or immediately after the program.
Tracks
In 2023, Switzerland's tracks include:
Sustainable Food Track

Brings together the largest multi-national food corporations, world-class mentorship from food experts, and tailored curriculum focused on sustainability, food and packaging to accelerate the impact of startups working in agriculture, food, & animal feed.

Sustainable Industry Track

Advances startups that support industry to cut energy and/or water consumption, minimize waste, embed circulatory principles, employ new materials & polymers, and utilize new technologies to enhance both physical and digital operational efficiency. Startups will connect with industrial companies & independent experts to discuss how their solutions can be brought to market.

Climate Solutions Track 

For startups from any industry who have solutions that can reduce GHG emissions. Mass Challenge is especially interested in startups who have technologies that can help its partners in agriculture and manufacturing sectors. Startups will get access to Mass Challenge's partners and help from experts to grow their business.

HealthTech Track 

Leverages Switzerland's strong heritage in med-tech, life sciences, social-care and education to help startups improve their propositions in this sector.
Eligibility Criteria
Startups can be from any geography and should select the relevant track of interest in the application form. Startups DO NOT need to be in any of these industries to apply to MassChallenge Switzerland. Industry Tracks are simply an option.
For more information, visit Mass Challenge.