Deadline: 31-Mar-21
The Africa Young Innovators for Health Award is launching its first competition designed to highlight and support the work of pioneering young entrepreneurs developing health innovations. The award wants to encourage business entrepreneurship and help advance promising health care solutions.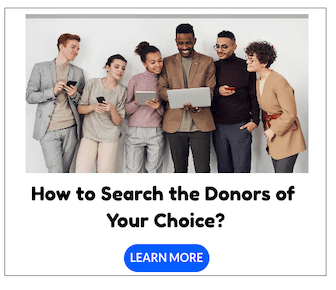 The Award is searching for solutions aimed at supporting, equipping, protecting and training healthcare workers, who are on the frontline of delivering healthcare to communities. Doctors, nurses, pharmacists, nursing assistants, community care and social workers are the critical backbone of well-functioning healthcare systems. No other category of worker is as essential to the well-being of the population of every nation. That is why for its first edition, the Award will focus on supporting innovations that can make a real difference to healthcare workers.
By looking to young people, the Award finds workable solutions for healthcare workers. Africa is the youngest continent on the planet. 22 percent of Africa's working-age populations are starting businesses – the highest entrepreneurship rate in the world.
Therefore, the Africa Young Innovators for Health Award brings together, the need for innovative solutions to support healthcare workers with the power of the young entrepreneurial spirit. This year's Award programme will be looking for innovative healthcare solutions aimed at supporting, equipping, protecting, and training healthcare workers.
The Award
Award winners will receive:
Financial Support worth a total of $75,000.

First Award of $40,000;
Second Award of $20,000;
Third Award of USD $15,000.

A 3-month Business Mentorship programme from leading entrepreneurs.
Technical support with Intellectual Property protection, if relevant.
Gain exposure and recognition from global healthcare leaders and the public.
Eligibility Criteria
Applicants must be aged between 18-35 at the time of applying for the Award and be a citizen or national of an African country.
The Award is looking for healthcare innovations that:

Support, protect, or empower healthcare workers;
Are innovative and creative;
Are scalable;
Show evidence of commercial viability.
Evaluation criteria
You must be able to show your innovation is scalable, measurable, has a sustainable and positive impact on healthcare workers and that their innovation is commercially viable and at least at the proof of concept stage. Submissions will be evaluated based on the following:
Innovation. The submission must show, first and foremost, an innovative character this means it must break new ground and meet a challenge in its city, region or country.
The applicant must show the innovation be scaled up and used in a wider region of the country, neighbouring countries or across the continent.
Impact.  It must show a measurable and sustainable impact on health. It will be important to show not only that it supports, equips, protects and trains healthcare workers but that this is measurable and can be maintained and is therefore sustainable.
Commercial viability. The innovation must be commercially viable, so they have to see that it is a business proposition, that it can compete effectively with its competitors and make a profit.
For more information, visit https://africayounginnovatorsforhealth.org/