Deadline: 31-Mar-23
The Asia Pacific Forum on Women, Law and Development (APWLD) invites applications for the Asia and the Pacific Regional Feminist Legal Theory and Practice (FLTP) Training.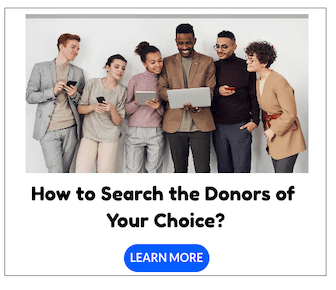 Feminist Legal Theory and Practice, or FLTP, is an APWLD training programme which promotes the application of  feminist analysis, deeper grounding in human rights and the use of the law or legal strategies to uphold women's human rights. Participatory methodologies and approach to learning are carefully integrated to the programme and effectively challenge systemic and structural barriers to women's human rights. As such the FLTP draws on the  experiences and perspectives of women from rural, indigenous, migrant, urban poor women groups and WHRDs in the APWLD network and those they work within the Asia-Pacific region, to make it rich and dynamic.
APWLD will organise its next Asia and the Pacific regional FLTP training in June 2023 targeting young lawyers, attorneys, activists, academics, human rights advocates and Women Human Rights' Defenders (WHRDs).
Objectives of this Training
The main objectives for having the Asia and the Pacific Regional FLTP are as follows:

To develop greater understanding of gender, gender based discrimination, feminist theories, intersectionality, equity and equality, law and international human rights mechanisms;
To enable participants to share their experiences of feminist legal advocacy and feminist legal strategies;
To identify and address the limitations and challenges encountered by women's rights advocates in their use of legal strategies to address women's rights issues;
To enhance the capability of participants to effectively challenge discriminatory laws and practices in their countries by feminist, rights-based legal practice and by applying international conventions and precedents for advancement of women's human rights;
To ignite campaigns to advance women's human rights in the region;
To bring WHRDs and women rights activists to the Regional level feminist movement and build a network of feminist legal practitioners and activists.
The training will be for 5 days focusing on the following themes: analysis of women's lives and realities; feminism and women's movement; structural and systemic forces of oppression (globalisation, fundamentalism, militarisation and patriarchy); feminist development justice, feminist analysis of the Law, women human rights and developments in international law and feminist legal strategies and approaches for supporting women human rights defenders.
This training will create a pool of regional FLTP graduates (FLTP Grads) who will use the FLTP framework as part of the movement to support substantive legal change that uphold women's human rights.
Eligibility Criteria
People can apply based on the following criteria:

Training is open to all genders.
APWLD members as well as non-members from Asia and the Pacific region may apply.
Judges, lawyers, young feminists and  activists, prosecutors, case workers, academics, media persons, women human rights defenders, writers, poets, who engage with law or use law for women's human rights and social justice and support feminist values.
Activists and development workers engaged with national, international and sub-regional bodies on issues of marginalised groups, for example: land, food, climate, migration, labour, information and digital rights, political participation, LGBTQI+ movements etc.

Participants will be selected based on the following considerations:

Balance in representations of Asia and the Pacific countries;
Balance in sectoral areas of work;
Combination of judges, lawyers, young feminists and activists, paralegals, case workers, para-legal volunteers, prosecutors and academics engaging with the law for women's human rights and social justice;
Preference would be given to Women Human Rights Defenders in all diversities, specially young WHRDs below the age of 35;
Preference given to individuals with institutional/organisational affiliations and/or recommendations from APWLD networks;
The participant group size will be limited to 25;
The main language of communications and instructions during the training will be English; therefore level of proficiency in English is required.

Selected participants must:

Attend the 5 days of the training in its entirety.
Respond to emails in a timely manner as that will be the main method of communicating regarding deadlines, registration, hotel and travel arrangements.
Produce a Personal Action Plan towards the end of the training that demonstrates how they will utilise the training as part of a strategy to bring about changes in laws, policies or practices in their country.
Respond to periodic follow ups from APWLD after the training.
Maintain the communication with APWLD and the FLTP community as a means of support.
Use the experience and skills learnt in the FLTP to conduct litigation, legal strategies based on women human rights perspectives.
Available to attend FLTP Training of Trainers (ToT) in the future.
For more information, visit APWLD.