Deadline: 31-Aug-20
The Southern Africa Human Rights Defenders Network (SAHRDN) is seeking nominations for Human Rights Defenders (HRDs) – an individual or organization working in any of the 16 Southern Africa region – who have demonstrated an exceptional commitment to human rights defending.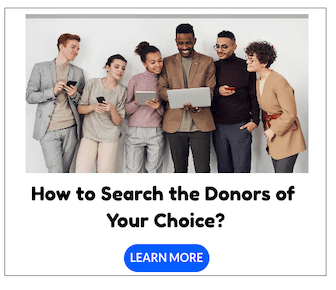 In these COVID-19 times, human rights defenders are continuously under pressure globally, it's never been more important to raise the profile and honor the work, of brave women and men around the world fighting to promote human dignity usually at great personal risk.
Objective
The 2020 award for Human Rights Defender of the Year aims to publicly recognise the crucial work of HRDs in Southern Africa who have demonstrated courage and impact in the promotion and protection of human rights during the period of the year 2020.
Selection Criteria
The following will be taken into consideration:
Grassroots based HRD;
Demonstrated impact of the HRDs human rights work or contribution in eliminhting social injustice as well as discriminatory attitudes and practices.
Demonstrated impact of the HRD's work in promoting better monitoring and reporting mechanisms of human rights abuses.
The risk or consequences faced by the HRD during his, her or its work; Demonstrated leadership, innovation and creativity in his/her human rights work
Future goals and likely impact
Visibility derived from award to enhance the capacity of the HRD to promote human rights and active citizenship
The HRD can be a seasoned or upcoming HRD.
Selection Process
Nomination: Individuals or organisations can nominate candidates for the SAHRDN 2020 HRD Award. Nominations from human rights organisations active across the Southern African sub-region are particularly welcome. Human Rights Defenders are people who promote and protect universally recognised human rights and fundamental freedoms. These include civil and political rights, as well as economic, social and cultural rights as well as environmental rights. Human Rights Defenders also promote and protect the rights of members of minority groups.
Shortlisting: A panel, consisting of eminent individuals in the human rights sector from various countries within the sub-region, will shortlist two individuals within the set-out guidelines for shortlisting candidates.
Verification: The panel verifies the HRDs human rights work through interviews with the nominators, the nominees and their references.
Selection: The Selection Panel will decide who will receive the awards based on the profiles of the nominated HRDs. The selection of a candidate is final.
Award ceremony: The award ceremony will be held in December 2020, in the presence of CS0s, Human Rights Commissions, Government, selected HRDs, representatives from the international missions, and the media who will cover the event. In the event that Covid-19 related travel restrictions are still in place, then the event may be held via online platforms.
For more information, visit https://bit.ly/2DUsbhi