Deadline: 10-Dec-21
Applications are now open for the Venture Building Program, it is a dynamic ecosystem to innovate, nurture launch and scale disruptive solutions.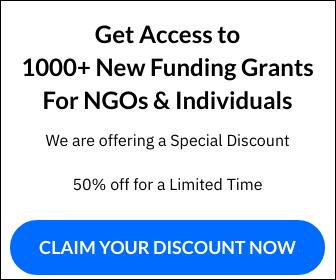 Adanian Labs distinguishes their selves in the incubation process through the focused approach to provide advisory services to the startups, technology teams to build their solutions, support functions to build frameworks for structures and processes and fund raising.
Month 1

Pitching
Selection
Due Dilligence
Planning
On boarding

Month 2 & 3

Design Thinking
Tech Architecture
Team Assignment
Mentorship
Tech Development

Month 4 & 5

MVP finalization
Branding and marketing
Validation
Go To Market strategies
Pitch Readiness

Month 6

Pitching to Investors
Marketing Product
Media Appearances
Partnership Drive
Beta Tests

Month 7 & 8

Beta Roll Out
Investor Checklist
Iterations
Marketing

Month 9 & 10

Exhibitions
Mentorship
New Markets Pilots

Month 11 & 12

Networking
Certifications
Media and PR
Monitoring and Evaluation
Scale Planning
Any preference for a specific industry?
They are open to all Tech based startups that offer solutions in any sector eg: FinTech, EduTech, AgriTech, HealthTech, EnviroTech, InsurTech, EnergyTech , Mobility, Smart city and others.
How long does the Venture Building program last
12 months- housed at Adanian Labs locations in respective countries.
How much preseed or seed funding can be availed
Up to $120,000 worth of pre seed/seed funding.
Eligibility Criteria
They can design a bespoke growth pack for your start-up, they encourage you to apply.
Technology based startups with a prototype that can be developed.
The product should be commercially viable and scalable.
Startups that have high potential for impact.
Passionate entrepreneurs who are ready to learn.
Selection Criteria
Commercial viable solutions: They invest in businesses whose concept is viable and has commercial value. There is demand to scale the solution across multi markets. The concept is unique and disruptive with ability to leverage off collaboration.
Youth led/driven startups: The potential to lead Africa towards economic and social prosperity lies in the youth of Africa. They invest in young people and invest in building their capacity to create wealth for themselves and their communities.
Potential for exponential growth: They aim to support businesses that will derive the most value from being Africa based but with scale-able potential into other markets. They gravitate towards businesses that have the potential for exponential growth.
Impact driven solutions: Impact is a key driver in the incubation. They believe in the power of technology to solve Africa and world challenges. The startups are solving some of these challenges creating tangiable impact in their sectors.
De-Risk-Able business models: They get excited with solutions that have innovative business models that can be de-risked. Be a show off and show them how your solution's revenue model is "essential"!
Entrepreneur's attitude and mindset: They love entrepreneurs who have a growth mindset! One who has what it takes to move from talk to action and is agile to adapt with vatious environment the Adanian entrepreneur is resilient, persistent and hungry to change the world!
For more information, visit https://www.adanianlabs.io/process