Deadline: 1-Mar-23
Do you have a technology-powered solution that addresses pressing global challenges faced in the humanitarian sector? If yes, then apply for Humanitarian Innovation Accelerator Programme.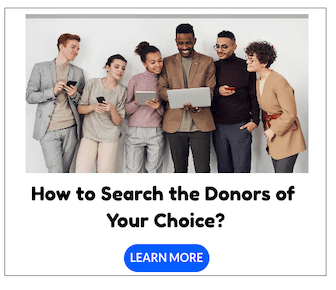 The Humanitarian Innovation Accelerator Programme, powered by the WFP Innovation Accelerator, the Government of the Grand-Duchy of Luxembourg, and the Austrian Development Cooperation (ADC), is in search of high-impact innovative solutions that strive to solve emergency and humanitarian challenges faced by vulnerable populations and humanitarian actors.
The UN and partner organizations estimate that around US$51.5 billion will be required to assist 230 million people in need across 69 countries, which will still fall short of providing assistance to all those in need globally.
What they Offer
The Humanitarian Innovation Accelerator Programme has been designed to support ventures and solutions at different stages of development. As a result, in order to flexibly address and prioritize challenges being faced by applicants and their solutions, the Programme has two workstreams:
Scaling and
Early Stage. Based on the following solution maturity profiles, applicants will be able to classify themselves between the two workstreams and present any relevant evidence of progress:

Scaling Workstream

This workstream focuses on solutions that:

Have already attained technology feasibility and are undergoing further optimizations according to the market interests.
Have established users in one or more countries of the geographies of interest or a demonstrated proof of concept in a relevant context
Are generating revenue.
Have identified or implemented functional distribution models and enablers that can help them attain replicability in a viable manner.

Early Stage Workstream

This workstream focuses on solutions that:

Are at least at a Minimum Viable Product (MVP) stage. Proof of concept is preferred.
Have conducted pilot(s) or already established feasibility.
Have identified revenue sources and, preferably, should be starting to generate revenue.
What they are Looking For
The Humanitarian Innovation Accelerator Programme aims to leverage new technologies, new approaches, and new partnerships to improve and reduce risks in emergency management. Vulnerable communities affected by crises are at the core of the Programme's engagement and it is based on the humanitarian principles of humanity, neutrality, independence, and impartiality. Through this first cohort, they are seeking innovations that enhance emergency preparedness, response, recovery, and prevention through the use of the following technologies or approaches in humanitarian contexts:

Artificial Intelligence and Data Science
Space/Satellite Technology
Healthtech
Supply Chain and Logistics
Geographies of Interest
Eligibility Criteria
Your organization must be an established legal entity (for-profit, non for profit, social business, NGO, INGO).
The applicant organization should have a presence or willingness to build a presence in the country of implementation in the form of a country office or other permanent presence, subsidiary, long-term operations or partnerships in the country, specifically with the relevant humanitarian actors.
Your innovation clearly addresses one or more of the priority innovation areas related to pressing global challenges faced in the humanitarian space.
Your innovation should match the solution maturity profile for either the Scaling or Early Stage workstream in the programme.
Your innovation should have a clear pathway to scale and a potential plan to implement during the 6- to 12-month Sprint with the available funding.
Applicants are expected to have strong intentions to collaborate with relevant humanitarian stakeholders, build up soft links with the Luxembourgish and/or the Austrian economic sector, and connect with the innovation ecosystem of Luxembourg and Austria.
Applications from and cooperation with NGOs are highly encouraged.
Impact & Scalability: Applicants should have a defined vision, an identified target group, and be able to demonstrate the potential to solve the posed challenge(s).
Team: Applicants should be able to demonstrate having a diverse, non-discriminatory, and inclusive organization with demonstrated leadership and entrepreneurial mindset.
Novelty: Applicants should be able to show how their solution and business model are innovative while being technically suitable, and viable.
Traction: Applicants should be able to present evidence of feasibility and adoption by the target group.
Business Model: Applicants should demonstrate the viability of their business model, how they intend to achieve a sustainable business, pricing, and financial model.
For more information, visit Humanitarian Innovation Accelerator Programme.