Deadline: 25-Jan-21
Do you have an idea or initiative that can create a positive impact on your profession or community? If yes, then apply now for 2021 Alumni Grant Scheme (AGS) Round 1.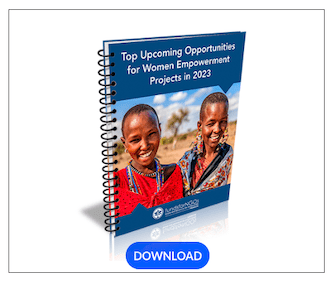 The purpose of Australia Awards Indonesia's (AAI) Alumni Grant Scheme (AGS) is to support the application and sharing of knowledge and experience gained by Indonesian alumni during their studies in Australia. The grant scheme is intended to facilitate the strengthening of linkages between Indonesians and Australians.
The objectives of AGS are:
To provide alumni with opportunities to enhance and capitalise on their knowledge and skills to improve practice in their professional fields and communities;
To develop, maintain and strengthen professional linkages and partnerships between alumni and the Australian government, and Australian businesses, organisations and educational institutions;
To connect alumni to each other across disciplines and professions, organisations and institutions, and geographic areas in order to share good practice and create opportunities for collaboration;
To develop a network of alumni who view Australia's capabilities and credentials in a positive light; and,
Funding Information
The AGS offers seed funding up to AUD 15,000 on a competitive basis, for innovative projects that contribute to your professional field, organisation and community. Projects related to COVID-19 recovery effort are strongly encouraged.
Eligibility Criteria
The AGS is open to all Indonesian nationals who have graduated from a recognised Australian tertiary institution, including recipients of Australian Government scholarships , Government of Indonesia scholarship recipients, and private fee-paying students.
The AGS is also open to all Indonesian nationals who have completed short-term tertiary courses at registered Australian institutions through Australia Awards Fellowships and Short Courses and the Department of Immigration, Customs and Border Control ELICOS program. Indonesian nationals who have participated in Australian government hosted programs are also eligible to apply.
Applicants may be required to provide a copy of their testamur, statement of graduation or other documentary evidence to prove their eligibility.
For more information, visit https://www.australiaawardsindonesia.org/news/detail/244000044/applications-open-for-the-alumni-grant-scheme-2021-round-1