Deadline: 31-Dec-21
Do you have an idea to create change? If yes, then The Hershey Company wants to hear from you!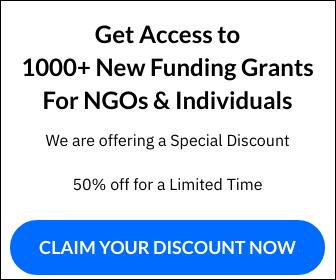 The Heartwarming Project's Action Grants Program supports young people who are advancing inclusion, empathy, kindness and connection in their schools and communities.
The Hershey Company is so excited you would like to make meaningful change in your local community through the Hershey Heartwarming Project Action Grant program!
The Hershey Company is looking for your best ideas for focused on Creating Inclusive Communities; Supporting Authentic Connection & Belonging; Advancing Mental Well-Being and other Advocacy & Action projects that incorporate themes of connection, belonging, well-being, empathy & inclusion. Social distancing and virtual projects are welcome!
Grants will be awarded as follows: 1 grant per successful applicant/project idea in the amount of $250 USD.
Criteria
Assessment of the grant will be based on:
Is your application complete?
How well does your project connect to the topic of creating inclusion, belonging, kindness, empathy, or connection?
Is your action plan clear and achievable?
How will you make an impact?
The Heartwarming Project Action Grants are meant to inspire and support
youth
to create meaningful and inclusive change in their local communities. They highly encourage all applications to be youth-led and focus on youth-driven projects. While they do accept applications from Educators, Adults, and community
organizations
these applications must be for youth-driven/youth-led initiatives with a strong focus on connection, inclusion, and well-being. Applications without a focus on youth-driven initiatives will not be accepted.
For more information, visit https://www.thehersheycompany.com/en_us/home/sustainability/sustainability-focus-areas/children-and-youth/heartwarming-project/action-grants.html