Deadline: 6-Aug-21
F5 is currently accepting applications for the 2021 STEM Education Grants for Women and Girls of Color for Non-U.S. Nonprofits.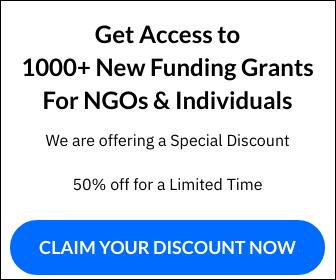 At F5, they believe that world-changing ideas should not be limited by an individual's gender, race, nationality, or socio-economic status. F5 is committed to helping build the pipeline of tomorrow's female changemakers and future leaders through the science, technology, engineering, and math (STEM) Education Grants by investing in programs to increase access to STEM education and career opportunities for girls and women of color.
Those served through the funding must be majority (>50%) women of color and/or girls of color
Grant funding is unrestricted unless otherwise specified
Grant amount is $50,000 USD
Eligibility Criteria
The nonprofit must be in operation as a legally registered charitable organization or fiscally sponsored by a legally registered charitable organization for at least 3 years.
The nonprofit's focus must be on increasing access, capacity building, career development, or other related work with the goal of increasing representation of women in STEM education, especially the technology sector.
Nonprofits based outside of the United States must have a completed profile in the grants and giving platform Benevity by the application deadline.
Beneficiaries of the nonprofit must be based outside of the United States.
For more information, visit https://www.f5.com/company/global-good/non-us-stem-grant