Deadline: 5-Dec-21
The African Culture Fund (ACF) has launched its fourth call for Solidarity Fund for African Artists and Cultural Organisations (SOFACO).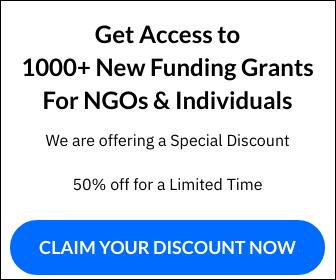 Categories 
For this fourth call "Special Covid-19 / Individual Artists ", ACF supports requests in the following two categories of projects:
Category 1: Applications for subsistence grants: These relate to food grants, health grants and professional grants
Category 2: Requests for assistance to creation: These requests relate to artistic creation or innovation projects adapted to the context of Covid-19 in Africa
Funding Information
The present Call covers all African continent countries.
For any request made within the framework of this call, the amount to be granted by the ACF is 3,000 (Three thousand) Euros per individual artist.
The funding covers a period between 4 months minimum and 6 months maximum.
Eligibility Criteria
To be eligible, candidates must meet the following requirements:
Individual Artists

Be an artist with at least five years of experience, practicing and residing in Africa;
Demonstrate a situation of vulnerability (or a shortfall) arising from the Covid-19 health crisis;
Submit a project request for subsistence (food grant, health grant or professional grant) OR for assistance to creation (artistic creation or innovation within the context of Covid-19).
For more information, visit https://www.africanculturefund.net/en/call-for-proposals-6-acf-batch-n4-special-covid-19-artists-individuals/