Deadline: 10-Dec-21
The U.S. Embassy in Senegal is pleased to announce .U.S. Ambassadors Fund for Cultural Preservation (AFCP) to support the preservation of cultural sites, cultural objects and collections, and forms of intangible traditional cultural expression.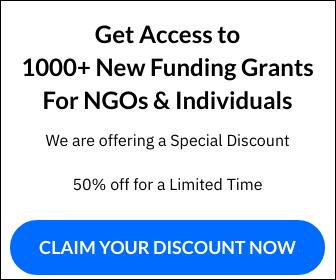 The U.S. Ambassadors Fund for Cultural Preservation (AFCP) supports a wide range of projects around the world, including in Senegal and Guinea-Bissau, to preserve cultural heritage.  The U.S. Government created the fund in 2000 to assist developing countries efforts to preserve their cultural patrimony.
Objectives
The U.S. Embassy in Dakar works with partner organizations on several projects to advance shared values, such as tolerance and respect for cultural diversity in Senegal and Guinea-Bissau.
Projects that seek to preserve cultural sites, objects, collections, and intangible forms of expression under threat from the mining industry are encouraged.
Funding Information
Length of performance period: Twelve months
Number of awards anticipated: One
Award amounts: Awards may range from a minimum of $10,000 to a maximum of $500,000
Total available funding: $500,000
Project Activities
Appropriate project activities may include:
Cultural sites: conservation of an ancient or historic building, preservation of an archeological site or documentation of cultural sites in a region for preservation purposes;
Cultural objects and collections: conservation treatment for an object or collection of objects from a museum, site, or similar institution-that include, but not limited to, archaeological and ethnographic objects, paintings, sculpture, manuscripts, and general museum conservation  needs; needs assessment of a collection with respect to its condition and strategies for improving its state of conservation; inventory of a collection for conservation and protection purposes; the creation of safe environments for storage or display of collections; or specialized training in the care and preservation of collections;
Forms of traditional cultural expression: documentation and audiovisual recording of traditional music, indigenous languages and dance forms for broad dissemination as the means of teaching and further preserving them, or support for training in the preservation of traditional applied arts or crafts in danger of extinction.
Eligibility Criteria
Priority Region: Senegal or Guinea-Bissau.
Including but not limited to; reputable and accountable non-commercial entities, such as non-governmental organizations, museums, ministries of culture, institution of higher education or similar institutions and organizations, including U.S.-based organizations subject to Section 501(c)(3) of the tax code, that are registered and active in SAM.gov and able to demonstrate that they have the requisite experience and capacity to manage projects to preserve cultural heritage.
AFCP does not award grants to individuals, commercial entities, or past award recipients that have not fulfilled the objectives or reporting requirements of previous AFCP awards.
For more information, visit https://sn.usembassy.gov/education-culture/funding-opportunities/