Deadline: 6-Dec-21
The Government of South Australia has announced the applications for the Artist Employment Grants Program that directly employs South Australian professional practicing artists and arts workers. Activity may contribute to community recovery.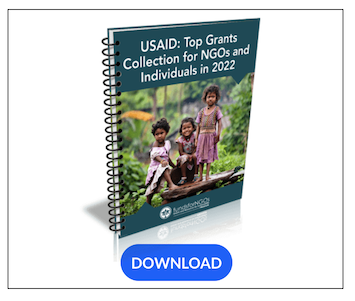 Independent artists may be commissioned to create and present new work or engaged to present existing work. Funding will support redevelopment of existing work for a living with COVID environment.
Artists may also be employed to undertake extended residencies to engage with communities.
A primary focus of these grants is confirmed new employment and risk mitigation for artists. Applications should include contingency planning for living-with-COVID circumstances. If activity cannot proceed due to public health restrictions, it is expected that artists will still receive payment.
Funding Information
Outcomes
Funded activity/outcomes may include:
artistic projects with a professional outcome
professional performance/presentation, with a focus on local and regional venues
residencies with a community cultural development focus
Eligibility Criteria
Arts and cultural organisations (funded and unfunded)
Local Government
State Government entities, authorities, agencies, programs (ie. schools, parks and gardens, heritage sites etc)
Not for profit organisations
You can apply for:

Administration
Commissioning fees
Creative fees (such as performers, composers, choreographers, designers, curators)
Producer fees
Technical personnel and production costs
Travel, living allowance
Marketing costs
Materials
Hire of studio, venue and equipment
Freight
Curatorial costs, catalogue essay writer's fees, catalogue design and printing costs
Photography and documentation
Exhibition costs
The preparation of work intended for self-publishing, such as mentorship, editing and design costs (applicants must make a compelling case for self-publishing, which includes a strong track record of published work and a viable marketing/distribution plan)
Assessment Criteria
Artistic Merit

innovation, originality, quality, creativity and ambition
the track record, creative achievement and skill of the artist or artists involved
the context in which the work is being undertaken
the potential contribution to the development of the art form
evidence of experimentation, risk taking and bravery.

Viability

the planning and resources required to achieve the potential of the proposal
the ability of the applicant to meet the logistical challenges of the proposal
evidence of strong financial and operational management, including a realistic budget and timeline
evidence of additional resources and support, including other sources of income
in-kind contributions.

Engagement

the potential to grow audiences and their critical understanding of the art form
the development of new markets, locally, nationally and/or internationally
the development of new ways to engage with those markets
the potential to provide a broader range of people with opportunities to participate in arts experiences through strategies that increase access, social inclusion and cultural diversity
evidence of deeper engagement with, and the involvement of, particular communities and/or audiences and the delivery of artistic benefits to them.

Impact

the extent to which the activity aligns with and contributes to community recovery
strength of employment outcomes for professional practicing artists.
For more information, visit https://www.dpc.sa.gov.au/responsibilities/arts-and-culture/covid-fund/artist-employment-grants