Deadline: 20-Oct-20
Active Inclusion (AI) has announced the Connected Communities Grants Program to assist and support organizations to develop skills and knowledge of inclusion best practices and action strategies to better engage with and enhance social capital in the communities.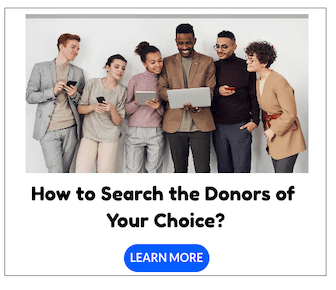 Active Inclusion (AI) offers quality interactive training and consulting services to organizations and or community personnel to deliver socially inclusive outcomes that are conducive to business goals, responsive to community trends and flexible in need.
Active Inclusion (AI) is committed to unearthing strong inclusive cultures and improving local engagement approaches so that organizations are empowered to identify and realize the full potential of their vibrant and diverse communities.
Objectives
The Connected Communities Grants Program is designed to provide organizations with targeted support to help them develop their inclusion strategies, awareness and engagement practices. Support will be customized to the successful organizations specifically and is designed to:
Develop skills and knowledge of inclusion best practices in staff/volunteers.
Develop organizations' maturity in the value of inclusion and person centred approaches.
Support putting in place robust and effective inclusion strategies.
Collaborative Benefit
AI appreciates collaborative partnerships with cross sector organizations and groups that produces an increase in knowledge of current issues and trends to deliver socially inclusive community outcomes. As a stakeholder they value 'investing' in the communities through partnering in initiatives that build networking capabilities across sectors, and are responsive and flexible to need. The Connected Communities Grant Program will empower communities and organizations through:
Quality partnerships: Partnering with forward thinking organizations to deliver quality inclusive outcomes.
Innovation: Harnessing innovation and creativity to improve and activate local community participation.
Collective Outcomes: Starting with high aspirations and setting expectations to achieve positive collective outcomes.
Real Connections: Connecting and sharing knowledge that promotes wellbeing and a sense of community belonging.
Discovering tomorrow's leaders: Motivating individuals to become leaders of inclusive practices for more effective stakeholder relationships.
Support and Guidance: Supporting organizations to enhance opportunities for individuals to adopt inclusion best practice
Grant Categories
Training: 2x Active Inclusion Training sessions to the value of $3000 each (approx. 2-3 hr training & 6hr pre work each). AI is inviting organizations through an open competitive process to apply for one complimentary in-house Active Inclusion Training session (from a range of capacity development modules) to help organizations/community groups build skill capacity and confidence in their practices and personnel.
Consulting: 1 x Consulting Service/Project Collaboration to the value $5000 (approx. 28hrs total AI consultant). AI is inviting organizations through an open competitive process to apply for complimentary consulting expertise or project services that promotes active community collaboration, social connection, inclusion and access; and or increases participation opportunities in mainstream programs for marginalized groups.
Eligibility Criteria
Eligible organizations must:
Be a legally constituted entity (eg a co-operative, incorporated association, company or company limited by guarantee) and have an Australian Business Number (ABN);
Be based in South Australia and have been operating for at least 12 months;
Have a committee, staff or management that accepts responsibility for the administration of the grant;
Not for Profit Organizations;
State Sporting Organizations, Sport, Recreation or Special Interest clubs, associations and groups;
Small locally owned businesses or Community Service providers; regional/remote SA Councils.
Additional Conditions
Successful applicants will be required to become a signatory to a standard Grant agreement, which lists all grant conditions and agreed performance outcomes/measures. This must be signed before work may be undertaken.
If you wish to extend the scope of the training or project beyond the in kind support which has been provided by AI, then you are able to contribute additional funds towards the project.
The training applied for cannot be part of induction or core training requirements at your service.
You can apply for one grant or all three; but any one organization can only be successful in one grant application. Your preference must be indicated if applying for more than one.
Each grant is in the form of pro bono/complimentary consulting advice or delivery of in-house training module.
Successful applicants do not receive a cash grant, nor will they be reimbursed for the value of any unused program activities.
Two Grant categories consisting of three Grants are on offer per Round. Subject to the applications
received, Active Inclusion may elect to award each of these options as indicated or two Consulting options only.
 Successful applicants must be happy to acknowledge AI as a sponsor of the initiative and participate in our marketing and community engagement communications in relation to the work carried out through the grant (including media, podcasts, case studies, presentation material, annual reports, videos or other marketing collateral).
Successful applicants will be required to provide a written project evaluation of the
training/project/program on completion of the activity. AI will provide an evaluation form to all groups.
 All in kind Grant support must be completed in three months (training) and six months (consulting) after the date indicated in the signed agreement.
Selection Process
STEP 1:
Submitted applications must be received by 5:00pm (ACDT) on the closing date as indicated on the Round key dates and will be assessed by the CCGP Selection Committee. The Committee will consider each entry against its objectives and select successful applications. All decisions are final.
STEP 2:
Successful applicants will be notified by Active Inclusion within 10 working days of the closing date. All applicants will be advised of the outcome of their application within one month of the closing date. Specific feedback as to the reasons why an application was unsuccessful will not be provided.
STEP 3:
A Grant agreement will be issued with information pertaining to the undertaking of the Activity, the Grantee must comply with the requirements of the grant opportunity guidelines.
STEP 4:
Successful applicants are to publicly acknowledge receipt of the grant through such means as newsletter, website, announcement or annual meeting, or otherwise specified in the application and or Grant Terms and Conditions.
STEP 5:
For each successful organization, they will hold a kick-off meeting to focus the desired objectives, scope and deliverables for the project.
For more information, visit https://inclusivesportsa.com.au/active-inclusion/connected-communities-grants/