Deadline: 21-Jul-22
The State Government of Victoria is pleased to announce the Sporting Club Grants Program for grassroots sport and active recreation organisations across Victoria.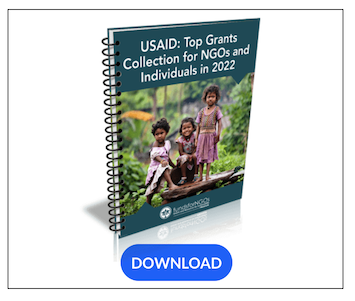 This funding helps clubs and organizations address barriers in participation, develop safe and sustainable practices, and build social and active local communities.
The Sporting Club Grants Program assists organizations to purchase sports uniforms and participation equipment, increase the skills of coaches, officials, volunteers and management committees, and supports improvements to club capacity and accessibility.
Prioritized Funding 
The Sporting Club Grants Program will prioritize funding (across all categories) for:
Projects, items and activity that will increase participation in communities or population groups with existing low levels of participation in sport and physical activity.

Such population groups include people with a disability, women and girls, Aboriginal and Torres Strait Islander peoples, culturally and linguistically diverse communities, LGBTQI+ and older adults;
Applicants located in areas identified with high levels of socio-economic disadvantage (supported by 2016 Australian Bureau of Statistics Census data) or that can demonstrate circumstances of disadvantage;

and

Applicants

that have not previously received funding from the Sporting Club Grants Program.
Funding Catogeries
The Sporting Club Grants Program has three funding categories:
Uniforms and Participation Equipment

Grants of up to $1,000 to purchase:

Uniforms for teams or individuals

Participation equipment which is

used during physical participation in a sport or active recreation

n activity

Safety, injury prevention and first-aid equipment.

Skill Development

Grants of up to $2,000 (clubs, associations and leagues) or up to $5,000 (associations and leagues only) for projects, such as training courses, that improve the skills of coaches, officials, com

mittee members and other

volunteers.

Operational Capacity

Grants

of up to $5,000 to implement projects that:

Improve the operational effectiveness and efficiency of organizations through strategic planning, or

Increase community participation in sport and active recreation, particularly amongst under-

represented groups.
Eligibility Criteria
Applications will be accepted from community-based organizations involved in the delivery of sport and active recreation opportunities in Victoria.

Applicants must be non-government, not-for-profit, operating in Victoria and registered as one of the following entities:

an incorporated association;

gold

a company limited by guarantee;

gold

an Aboriginal and Torres Strait Islander corporation.

In addition, applicants must meet all additional eligibility criteria.

Organizations that are non-government, not-for-profit but do not meet any of the entity types.
For more information, visit https://sport.vic.gov.au/grants-and-funding/our-grants/sporting-club-grants-program