Deadline: 05-Nov-21
The AWS Foundation is inviting applications for its grants to help children and adults with enduring intellectual, developmental and physical disabilities live as independently as possible, be included in the community and function at their highest potential.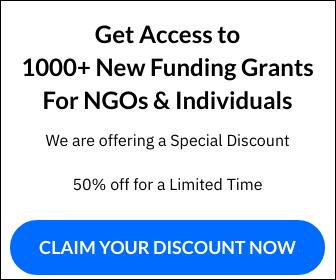 The focus is specific to individuals with intellectual, developmental and physical disabilities such as Down syndrome, autism spectrum disorder, traumatic brain injury, cerebral palsy, spina bifida, fragile X syndrome and fetal alcohol syndrome, etc. Aging or illness related disabilities fall outside the scope of disabilities.
Priorities
The Foundation have five priority initiatives:
Social Enrichment: Seeking inclusive and accessible social, recreational and creative programs that engage and inspire individuals with disabilities.
Education & Employment: Supporting access to educational resources and activities to be successful learners, both academically and in developing life skills, that offer individuals with disabilities equal opportunity for meaningful employment.
Transportation: Pursuing opportunities for accessible, affordable community transportation increasing access to locations throughout the community for individuals with disabilities.
Early Diagnosis & System Navigation: Exploring programs that recognize and diagnose disabilities early to achieve each individual's highest potential, providing easy access and information to assist families and care givers, and gaining better understanding of effective therapies for individuals with disabilities.
Housing: Broadening opportunities for safe, secure and affordable housing that provides a variety of beneficial living environments for individuals with disabilities.
Geographic Area
Organizations qualified for funding consideration must be 501(c)(3) organizations serving these northeast Indiana counties: Adams, Allen, DeKalb, Grant, Huntington, Kosciusko, LaGrange, Noble, Steuben, Wabash, Wells and Whitley. The Foundation's funding priorities are: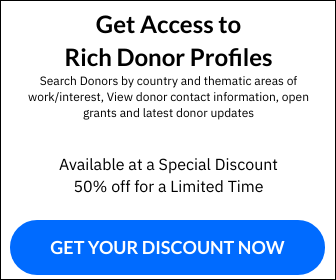 Program
Capital
Operating
Requirements
To be competitive for funding, your request should:
Align with the AWS Foundation's mission and initiatives.
Consider innovative or new approaches that address the needs of people with intellectual, developmental and physical disabilities.
Involve a significant number of individuals with intellectual, developmental and physical disabilities.
Requests to fund individuals, fundraising activities of other organizations or religious activities are not competitive for funding.
For more information, visit https://awsfoundation.org/grants/#guidelines