Deadline: 15-Sep-21
The European Economic Area (EEA) has launched a call for proposals for the "Early Childhood Education and Care" to contribute to increasing the quality of life, social inclusion and early childhood development through support for the creation and implementation of a complex of functional services for children from vulnerable groups, particularly from Roma communities.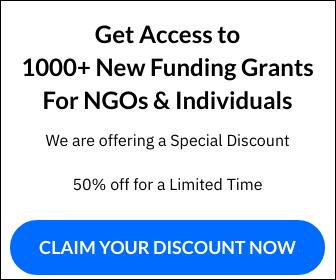 The call aims at implementing complex and integrated measures targeted at improving access to education, preserving
health
and developing social skills for children aged 0 – 6 who do not attend/do not have access to kindergarten or nursery or live in isolated rural/urban and/or poor areas with a concentration of problems posing a risk of
poverty
, social exclusion and marginalisation.
The procedure aims to provide support to children from vulnerable groups, including Roma communities in early childhood and their families to improve access to health care, develop parenting skills, improve the family
environment
, increase school readiness for children. inclusion in the education system, with the aim of reducing the transmission of intergenerational poverty.
Objectives
Establishment of a center / complex of services (hub), providing functionally related services for education and care at an early age for the children from the target groups and their parents, including:
Providing support for children in early childhood and support for access to education;
Improving access to social and health services for children from vulnerable groups;
Supporting the transition from a family to a formal educational environment.
Engaging and activating families and the community to provide quality education and care in early childhood through a series of consecutive interventions; formation of parenting skills, health care, social and life skills, as well as the development and education of children.
Total budget: EUR 6,029,412 (six million twenty-nine thousand four hundred and twelve)

Minimum amount: 200,000 (two hundred thousand) euros
Maximum amount: 500,000 (five hundred thousand) euros

The implementation of the project activities should be completed no later than April 30, 2024.
Eligibility Criteria
Eligible applicants: Municipalities in Bulgaria with at least three socially isolated communities with a concentration of problems creating a risk of poverty, social exclusion and marginalization and less than 300 children aged 0-6 years. Priority will be given to municipalities in disadvantaged areas with a percentage of the Roma population over 5%. If the applicant does not provide evidence of the percentage of the Roma population, the evaluators may use (if applicable) the official data from the 2011 National Statistical Institute census.
Priority will be given to projects implemented in partnership with other municipalities to achieve the conditions. The planned activities should be directed simultaneously to representatives of vulnerable groups of all municipalities – project partners. Each municipality can participate (as a candidate or partner) only in one project proposal.
For more information, visit https://eeagrants.org/currently-available-funding/bg-localdev-call-for-proposals-early-childhood-education-and-care