Deadline: 28-Feb-23
The Forest of Dean District Council is seeking applications from local based businesses or constituted social enterprise organisations for its business start-up grant to recognise the enterprising spirit that exists within this unique part of the world and is keen to lend direct support to business during the Covid-19 crisis.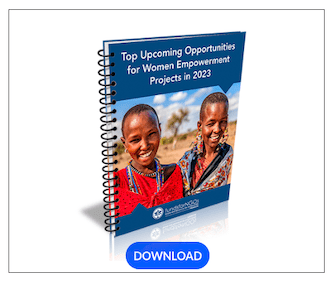 The Council wishes to encourage a vibrant, low-carbon economy within the towns, business parks, industrial estates and surrounding villages in the Forest of Dean.
Objectives
Your application must clearly demonstrate the following which will form the basis of the assessment criteria:

How your new business will deliver three or more of the six identified outcomes;
How the success of your new business will be measured – in what manner the business will produce economic results for the Forest of Dean and how will this be measured by your organisation;
Evidence that there is a need or demand for your new business or social enterprise – reference to consultation results, market research, project / business plan;
The business's lasting benefits to the local economy – what continuing benefits are likely to flow from the existence of the business;
For projects that will run beyond an initial 12 months, how the organisation will ensure the sustainability of financial support;
How your business is not solely reliant on public funding – the grant application budget should illustrate how you plan to raise additional financial support or support in-kind to complement any grant funding from the District Council;
If your project is eligible for other funding, how the Business Start-Up Grant for the Forest of Dean will complement and add value to those other sources of funds.
Grant Information 
Organisation can apply individually or in partnership for a maximum of £1,000 per application.
Grant funding can be used towards a variety of business and social enterprise start-up activity including:

Research and development;
Installing clean technologies;
Premises;
Equipment and product or service launch.
Outcomes
Successful applications must deliver three, or more, of the following 6 desired outcomes:

New business or social enterprise registrations after April 2020;
Job creation;
Demonstration of innovation including the design and delivery of new products/equipment/services, highlighting how this varies from what is already on offer in the Forest of Dean;
Demonstration of decarbonisation and sustainable activities, renewable energy use or the introduction of clean technologies;
Occupation or creation of new commercial floorspace for business use;
Increased footfall / visitor numbers/ visitor spend / turnover for individual business, town or village centre;
Applications must include economic outputs which are measurable (e.g.revenue generated for the organisation/businesses, creation of new jobs, investment in new equipment or premises) but also have lasting economic benefits for the Forest of Dean;
Businesses must be new and be located within the Forest of Dean.
Who can apply?
Any locally based business or constituted social enterprise organisation can apply individually or in partnership;
Allocation will be agreed on projects at an appropriate scale and the ability to proceed to the implementation stage. The fund is competitive so applications need to be realistic, deliver results and demonstrate value for money and local economic growth potential. The panel reserves the right to consider any applications being submitted for funding outside the maximum range;
Organisations can make more than one grant application, however only one application will receive approval subject to satisfactory appraisal;
Applicants must be able to demonstrate an element of match funding amounting to at least 50% of the project's total cost to include cash and in kind elements.
Who cannot apply?
Home-based businesses;
Businesses who have been in receipt of +£5,000 local government, central government or European Funded grant aid within the last five years.
For more information, visit Forest of Dean District Council.