Deadline: 7-Sep-21
The Global Biodiversity Information Facility (GBIF) Secretariat is seeking contractors to support the team developing a community of practice in Asia through the SYNTHESYS+ project and the Biodiversity Information Fund for Asia (BIFA programme). Individuals located in eligible countries and areas in South-East Asia, South Asia and North-East Asia will support these efforts by: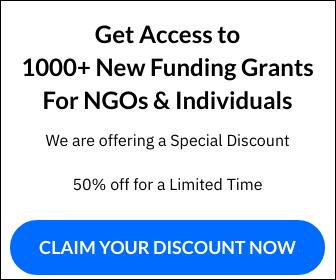 Providing technical help-desk assistance, training and mentoring to support institutional engagement in the mobilization and use of biodiversity data
Facilitating exchange of guidance, best practices and expertise between regional institutions, SYNTHESYS+ partners, BIFA biodiversity data mobilization project teams, the GBIF Participant nodes, GBIF elected Regional Representatives for Asia and other volunteer experts from the broader GBIF community
Encouraging long-term engagement of individuals and institutions from the region in the GBIF network
This activity aims to support cooperative activities between SYNTHESYS+ partners with collections and stakeholders in regions that are disproportionately under-represented in current activities. The focus is on further developing access and data linkage to scientific collections and ecological datasets, with the objective of making available information resources required to address key policy needs around biodiversity.
The contractors will work in collaboration with the GBIF Participant nodes and the elected Regional Representatives to strengthen the coordination of regional participation in GBIF.
While the Asia region remains relatively underrepresented in GBIF's formal participation, many SYNTHESYS+ partners have
bilateral
relations with relevant institutions in the region, and there is a growing community of practice of individuals and data publishing institutions actively engaged in data mobilization and use. In supporting this community in Asia, the regional support contracts will contribute to:
Increased regional biodiversity data availability to support science and decision making
Strengthened regional capacity and development of skills in biodiversity data mobilization and use
Increased institutional collaboration and regional engagement in the SYNTHESYS+ and GBIF network
Scope of Work
The contracted individuals will have responsibility for delivering:
Regular group meetings to develop the community of practice by engaging current and past BIFA project teams, relevant SYNTHESYS+ partners, the Participant nodes and their teams, the data publishing community and interested observers
Help desk assistance as the primary technical point of contact assisting with regional data mobilization and data quality issues, in coordination with the relevant GBIF Participant nodes and the GBIF Secretariat Data Products team
Technical administration of a regional cloud-hosted IPT for Asia and the BIFA project teams
Mentoring focused on technical support for implementing data mobilization plans at the institutional level or within funded projects
Support for regional capacity enhancement workshops and development of GBIF training materials
In coordination with GBIF Secretariat and GBIF Participant nodes, support regional engagement in updating and maintaining relevant entries in the Global Registry of Scientific Collections (GRSciColl)
In coordination with relevant SYNTHESYS+ partners, GBIF regional representatives and relevant GBIF Participant nodes, support in recruiting and assigning appropriate mentors to strengthen the community of practice
Recommendations on future development of the community of practice, including identification of key capacity needs and training opportunities
Bi-monthly status reports summarizing activities undertaken personally and by the community, in addition to participating in regular planning meetings involving the GBIF Secretariat and other regional contractors.
The FTE rate for a 12-month contractor period based on 40 hours a week is EUR 45,000 for the contract period.
Eligibility Criteria
The ideal contractor would already have substantial experience in data mobilization and publishing through GBIF, particularly from biological collections, and a solid working knowledge of:

The content, structure and components of the GBIF data infrastructure
The GBIF Integrated Publishing Toolkit (IPT)
Relevant standards for data exchange (Darwin Core Archive and EML)

Other required skills:

Fluency in English is required as it is the working language in SYNTHESYS+ and of the Secretariat. Additional language skills will be considered an advantage.
Familiarity with the GBIF network
Strong communication skills and the ability to provide clear guidance, for example, on technical issues related to data publishing
The ability to work independently and as part of a team

In addition, the following skills will be considered beneficial in carrying out the work defined effectively:

Basic project management skills, for example having successfully delivered funded projects
Experience in training or mentoring
Experience in setting up and/or updating an IPT
Relational databases and SQL
Experience with data processing, working with large data bases
Basic understanding of JSON web services and their use
Knowledge of R or Python and APIs
Mobilization of data derived from DNA, for example metabarcoding and eDNA projects
For more information, visit https://www.gbif.org/news/3IbvunwRI1cCKifENZzZFt/call-for-applications-regional-support-contractors-to-develop-the-community-of-practice-in-asia