Deadline: 2-Dec-22
UNDP Malaysia, Singapore and Brunei Darussalam is seeking qualified organisations to submit a Concept Proposal for Preventing/Countering Violent Extremism (PCVE) initiatives.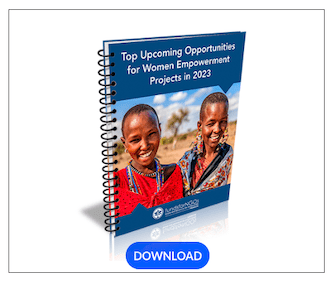 The overall objective of the project is to strengthen the ability of Southeast Asian countries to identify, respond to and prevent violent extremism. In light of this, since 2019, UNDP Malaysia has engaged with a wide range of PCVE stakeholders in the country, including government agencies, civil society organisations, community leaders, youth, media practitioners, etc, in order to gauge the challenges and needs of stakeholders in their efforts to conduct PCVE programming Malaysia. The consultations highlighted untapped potential and opportunities but also the lack of capacity and cohesion among stakeholders to implement sustainable programming that is a necessary component for effective PCVE interventions.
Eligible Project Areas
Arts and culture in promoting community resilience;
Counter-narratives in PCVE;
Gendered approaches to PCVE;
Good governance in Preventing Violent Extremism;
Hate speech on social media platforms;
Sports and Peacebuilding;
Statelessness and violent extremism;
The phenomenon of non-violent radical extremist organisations;
The role of faith-based organisations in peacebuilding;
Women in VE/PCVE; and
Youth in VE/PCVE.
Funding Information
Proposed funding must be between USD 10,000 and USD 20,000. Grants will be awarded in Ringgit Malaysia.
The duration of each grant project will be three (3) months. Project activity(ies), including the completion of the Monitoring & Evaluation (M&E) component must be no later than 31 March 2023. The entire grant value must also be expensed by that deadline.
Requirements 
Project proposals must show clearly defined partnership(s) with another NGO and/or CSO and/or government entity.
Aside from the core partnership stated in the point above, project proposals can also include other stakeholders that are relevant to the objective of the proposal.
Proposals must also clearly indicate the principal organisation that will act as the project-owner. Please note that only CSOs can act as project holders and funds will only be awarded to the principal organisation.
Criteria
Locally registered:

Non-Governmental organisations
Civil society organisations
Applying organisations must have been operational for a minimum of 2 years before 1 November 2022 and be able to provide proof of NGO/CSO status.
Applicants must provide a copy of the certificate of registration with the application. Applicants who fail to provide a copy of the certificate of registration will not be considered.
Organisations must have a locally registered bank account.
Organisations must provide a portfolio of past and/or current projects, particularly those that are in relation to PCVE.
Organisations must provide audited financial statements going back at least two (2) financial years.
Organisations must have strong organisational capacity to implement Preventing/Countering Violent Extremism-related projects and meet the requirements.
For more information, visit UNDP.