Deadline: 15-Nov-22
UN Women Afghanistan is seeking expressions of interest from national and international organizations registered in Afghanistan to provide essential services for women in need and their families, and put in place interventions to address their vulnerabilities and enhance their well-being, empowerment, economic opportunities and mental health.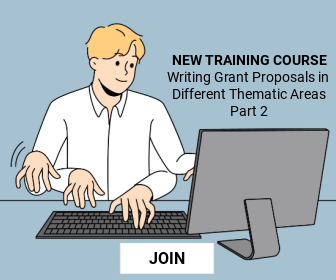 The EoI serves to seek interests from civil society, especially women's organizations, that are working on women's rights to provide services to women. This EoI is part of a Project on providing Essential Services to Women, supported by INL and USAID. The language is kept generic, as GBV cannot be openly mentioned and advertised.
Description of Required Results
Output 1- Deliver quality information and essential services to promote the well-being of women unmet needs: This includes a range of information and services that enhance women's well-being through building their confidence, promoting good health, including mental health, promoting their safety, and supporting improved livelihoods through income generation, vocational trainings, and other innovative interventions to boost women's morale and well-being. Interventions can also be provided through online, door to door or community support.
Output 2- Standardization and capacity of essential services in line with international standards: This includes active participation in coordination mechanisms to ensure standardization of processes and ensuring that national and international standards for service provisions are complied with. Under this output, the selected organization will also partner with an international organization, selected by UN Women, that will conduct accompaniment and capacity building to support standardization of model services. Organizations are also expected to participate in networks and communities of practice, to ensure best practices and lessons are shared among other practitioners and contribute to global evidence.
Output 3- Promote positive social norms and behaviors: Through this output, organizations are encouraged to design new and innovative interventions for the promotion of positive social norms at family and community level. The interventions to draw from global and regional evidence and identify opportunities and entry points to promote women's rights in a safety and acceptable manner.
Duration: The project is expected to start in December 2022 and end in December 2025. Depending  on suggested interventions, the proposal can be from a minimum of one year to a maximum of three years.
Eligibility Criteria
Technical/functional competencies required
Demonstrated experience in managing and monitoring result-oriented programmes ensuring quality reporting and strong coordination with multiple partners
The organization should have appropriate policies and procedures in place to run essential functions of an organization, governance structure, financial management, accounting system, internal financial control,
Proven organizational experience in working with women, girls, other genders that are economically, socially, culturally, or otherwise excluded and/or marginalized and building strategic partnerships, connections and networks with relevant partners, including government agencies, community-based organizations, CSOs at the provincial and local level
Women's organizations are particularly encouraged to apply. Expression of interest submitted by a consortium of NGOs or INGOs partnering with women's and grassroots organizations would be an asset.
For more information, visit https://asiapacific.unwomen.org/en/programme-implementation/2022/10/unw-ap-afg-eoi-2022-004-end-violence-against-women-in-afghanistan