Deadline: Ongoing Opportunity
The King Baudouin Foundation (KBF) has launched an open Call for Projects on Biochemical Action Mechanisms in Cancer Research.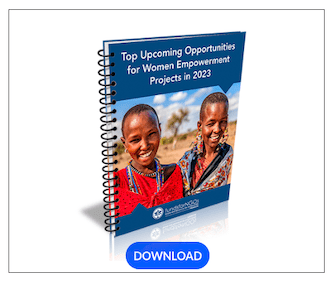 The Funds are managed by the King Baudouin Foundation with the help of a scientific Jury and a Steering Committee. The Funds André Vander Stricht, Emile Carpentier, Van Damme, Yvonne & Jacques François – De Meurs, José Plé – Albert Declercq, Daisy Jacobs, Blondine and Van der Poorten-Vermeiren were created to support research on cancer.
Funding Information
Financial support of a total of € 330,000 is available to support two research projects covering a working period of 2 years, with a maximum amount of € 165,000 per project. The support can be used for all cost categories related to the project.
Fundamental, pre-clinical and translational research projects, or a combination of these, are eligible.
Location: The project is initiated and coordinated in Belgium
Eligibility Criteria
Organizations

The Foundation will only fund not-for-profit organizations.
For-profit organizations (e.g. pharmaceutical companies) can be part of a research team but are excluded from funding.

Principal Investigator

The call is open to:

young post-doctoral researchers (maximum 8 years of active research activities (with additional time for documented career breaks) following their PhD thesis public defense);
researchers working at least 50% within a university or research center in Belgium.

The research project must be formally supported by the head of department/medical director of the concerned university, hospital or research center.
Selection Criteria
Quality of the research

Design, including a timeline, statistics, sample calculation, feasibility, impact and potential.
Innovative approaches.

The added value of the research to existing knowledge
Track record

Publication record and other achievements of the project leader (main applicant) since the start of the career.
Career potential of the project leader (creativity, management skills, (inter)national visibility);
Potential of the research team and, if applicable, collaborating teams: scientific environment, competence, experience and added value of the collaboration.

Perspective of implementation of the results

Communication and knowledge transfer steps.
Plan of implementation and follow-up of the research results.

Adequacy and justification of the budget
Ethical questions: a description of how ethical issues are taken into account is required
For more information, visit KBF.