Deadline: 15-Mar-21
The Stefan Batory Foundation, in a consortium with the Stocznia Foundation and the Academy of Civic Organizations Foundation, invites to submit proposals for sectoral monitoring and advocacy projects within the framework of the Active Citizens Fund – National programme, financed by the European Economic Area Financial Mechanism 2014-2021.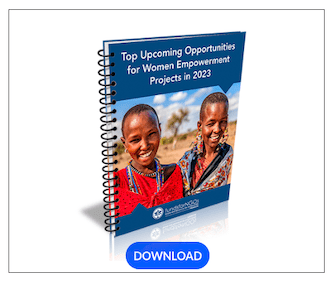 Funding Information
The funds allocated to grants in the call for sectoral monitoring and advocacy projects amount to EUR 700,000.00. They may be increased by funds not used in the first call for sectoral projects held from 6 May 2020 till 5 January 2021.
Grants can be applied for under the following conditions:

Minimum grant amount: EUR 25 000;
Maximum grant amount: EUR 125 000;
Implementation period: from 12 to 30 months;
Optional co-financing.
Eligible Activities
The following activities are eligible for financial support:
Monitoring the development and application of laws and public policies which affect the functioning of social organizations and civic movements;
Advocacy of rights and interests aimed at improving conditions for the activities of social organizations and civic movements.
Eligibility Criteria
Grants are available for the following entities registered in Poland: associations (including so called ordinary associations), foundations, associations of associations, social cooperatives, non-profit companies, rural housewives' clubs, as well as church legal persons, which meet the following conditions:

They have been registered for at least 12 months at the time of submitting the application,
They have prepared financial statements for 2019 or, if they are not required to prepare financial statements in accordance with the Act on accounting, a summary statement of revenues and expenditures for 2019, and in the case of entities that will receive grants – also a financial report or statement of revenues and expenditures for 2020,
They are independent of local, regional, and central authorities, as well as public entities, political parties and commercial entities
They do not operate for profit,
They work for the public good, not only for their members,
They act in public interest and are guided by universal values enshrined in the European Treaty: respect for human dignity, freedom, democracy, equality, the rule of law and protection of human rights, including rights of persons belonging to minorities.
No bankruptcy petition has been filed against them, they are not in liquidation, they are not subject to receivership, they have not suspended their activity nor are they subject to proceedings of a similar nature,
They are not in arrears with the payment of public-law liabilities towards the tax office or the Social Insurance Institution,
No member of the organization's governing body has been convicted of an intentional offense under public prosecution or of a tax offense.

Partners can be:

Non-government organizations, public and private as well as commercial and non-commercial entities from Poland and other Beneficiary States (Bulgaria, Cyprus, Croatia, Czech Republic, Estonia, Greece, Lithuania, Latvia, Malta, Portugal, Romania, Slovakia and Slovenia), from Hungary, from Donor States (Iceland, Liechtenstein, Norway), or from countries neighboring Poland which are not members of the European Economic Area (Belarus, Russia, Ukraine),
International organizations, their bodies or agencies,
Informal groups from Poland acting for the public good, which are voluntary and nondiscriminatory, independent of local, regional and national as well as other public authorities, independent of political parties, religious institutions and commercial entities.
For more information, visit https://aktywniobywatele.org.pl/dla-wnioskodawcow/terminy-konkursow/