Deadline: 31-Aug-21
The Community Foundation for Southwest Washington has announced a call for proposals for the Focus Grants to organizations that clearly demonstrate how they are disrupting intergenerational poverty.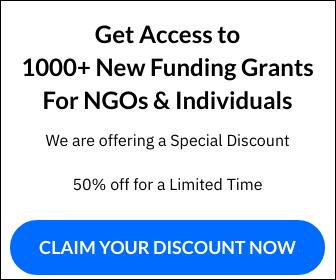 Priorities
The following priorities help guide the
funding
toward projects and programs that have the greatest potential for community impact.
The program or organization addresses an important community need in southwest Washington and is focused on dismantling disparities and increasing opportunities for historically underserved communities;
The proposed project or work is consistent with the organization's mission, and the organization has the experience and knowledge to address the identified community need;
The organization is committed to advancing diversity, equity and inclusion both internally, through its institutional practices and policies, and externally, through its partnerships and program delivery;
The program or organization is working to build awareness around intergenerational poverty and address its root causes;
The organization's programs are clearly defined, avoid duplication and are grounded in strength-based best practices in the field;
The organization seeks to include the voices and perspectives of the people and communities it serves during program development and conducts outreach and service delivery with cultural sensitivity;
The organization has established trusted community relationships and meaningful community partnerships;
The organization seeks to collaborate and share, carrying out their work in coordination with partners or through coalition building efforts;
The outcomes and activities noted are realistic and the organization has demonstrated potential of future impact;
The organization demonstrates competency in fiscal planning and management; the project budget and grant request are commensurate in size with the organization's overall budget and with the proposed impact of the work; and additional support is sought from other funding sources.
Funding Information
The average size of a Focus Grant is $25,000.
Eligibility Criteria
Nonprofits, fiscally sponsored projects, government and tribal agencies, churches and schools working to disrupt the cycle of intergenerational poverty in Clark, Cowlitz, or Skamania Counties are eligible to apply. They do not fund debt reduction, endowments, parent teacher associations or booster clubs.
As long as an organization has programs or projects serving people in southwest Washington, it is eligible to apply for funding.
You may apply if you have a fiscal agent that is an established 501(c)3. Government agencies (including public schools), tribal agencies or faith-based organizations are also eligible to apply.
For more information, visit https://www.cfsww.org/nonprofits/grant-programs-2/