Deadline: 03-Sep-21
The Critical Ecosystem Partnership Fund (CEPF) and the Prespa Ohrid Nature Trust (PONT) are combining resources and issuing a joint call for proposals for the wider Prespa-Ohrid area.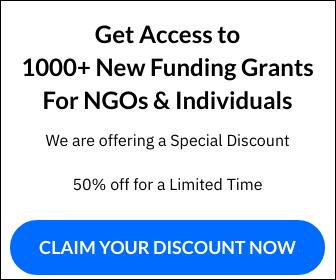 CEPF is a joint initiative of l'Agence Française de Développement, Conservation International, the European Union, the Global
Environment
Facility, the Government of
Japan
, and the World Bank; CEPF receives extra support in the Mediterranean Basin from the MAVA Foundation. A fundamental goal of CEPF is to ensure
civil society
is engaged in biodiversity conservation.
The CEPF
small grant
programme in the Mediterranean is led by BirdLife International, serving as regional implementation team (RIT) for the hotspot. In the Balkans, BirdLife International works with the Bird Protection and Study Society of
Serbia
(BPSSS) with support of DOPPS – BirdLife
Slovenia
, to manage the small grants. Additional
funding
to the small grant programme in the Balkans is provided by the MAVA Foundation, which will be used to extend CEPF's reach and further empower the smaller grassroots
organizations
Type of Activities
The scope of this call is limited to the types of activities described below:
Support the sustainable management of water catchments through integrated approaches for the conservation of threatened freshwater biodiversity
Strengthen the regional conservation community through the sharing of best practices and knowledge among grantees across the hotspot
Funding Information
The overall budget available under this Call is €116,000 (€58,000 from PONT and €58,000 ($70,000) from CEPF).
The total budget of each grant may be up to a maximum of €20,000.
The timeframe for implementation of the grants is maximum 8 months (from November 2021 to end of June 2022).
Eligibility Criteria
This Call is open to applicants that are based in Albania, North Macedonia or in both countries, which have been active in the Wider Prespa-Ohrid Area and have interest and experience in the relevant conservation actions eligible under this Call.
For the purpose of this Call the applicant applying must be a legally established and tax registered organization for at least the last 3 years in either Albania or North Macedonia. The lead applicant must be registered as a local NGO with its base within the Wider Prespa-Ohrid Area.
Applicant organizations must be composed of basic staff, infrastructure, financial systems and a basic financial budget.
Applicants must have their own bank account and be authorized under relevant national laws to receive charitable contributions.
Individuals, community groups, municipalities or businesses must work with eligible applicants (only local NGOs) to develop applications
For more information, visit https://www.cepf.net/grants/open-calls-for-proposals/2021-mediterranean-basin-small-grants-PONT