Deadline: 20-Dec-21
The Toybox Charity is accepting invitations from registered organisations for its new fund called "Hope For the Streets" to implement a pilot project working with street connected children in Bolivia, El Salvador and Guatemala (who are not current or past Toybox partners).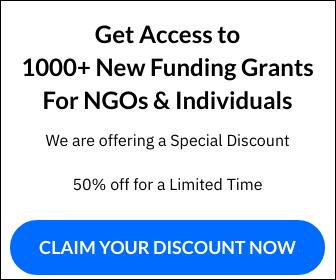 Toybox is a UK registered international NGO which exists to see a world without street children. Toybox has been working through partners to help children around the world on their journey away from the streets for over 25 years. They are regulated by the UK Charity Commission and the Fundraising Regulator.
Funding Information
The Charity is accepting applications for a one year pilot project of up to £40,000 to support initiatives working with Street Connected Children, with potential to scale up for a further 2 years if the pilot is successful.
Eligibility Criteria
Toybox is accepting applications to the Hope for the Streets fund from organisations which meet the following criteria: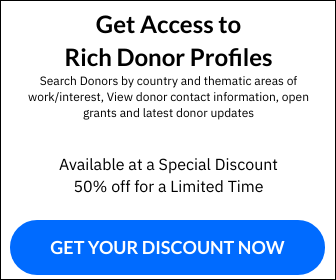 Are a registered NGO and can provide proof of registration in the country of operation
Are working in urban areas of Bolivia, Guatemala or El Salvador (NB applications focused on rural areas will not be accepted)
Have NOT previously received funding from Toybox
Have an average income of less than £500,000/$625,000 a year
Have experience working with street connected children and helping them to know and access their rights
Are experienced in at least two of the following sectors: education, health/nutrition, mental health, sports for development, economic empowerment, access to juvenile justice, child rights/advocacy and family reintegration/positive parenting
Have a proven track record of implementing successful projects from a variety of donors.
Are able to implement a one-year pilot project with the potential to expand in subsequent years if successful.
Be willing to try new ideas and approaches focused on improving life chances for street connected children
Are committed to safeguarding of children, young people and vulnerable adults
Have systems and checks in place to prevent fraud and bribery, and to promote value for money
Are willing to go through a due diligence process before funding is committed
Criteria
Toybox would like to receive project proposals from organisations which meet the criteria for a one-year pilot project. The Hope for the Streets project proposal should clearly state:

The name of the pilot project
The overall aim of the project
The target population who will benefit from the project (total number and broken down by gender & age category) and the applicant organisations' experience of working with them.
The location of the project including how long the applicant organisation has worked there and the factors which influenced the decision to conduct the pilot there.
Total project budget in GBP and local currency. The project budget should not exceed £40,000/US$54,000 and administration costs should account for no more than 30% of the total. Please state If this is a standalone project or co-funded with another donor or partner. If the latter, please include the percentage breakdown by donor
Proposed start and end dates (maximum 1 year)
Description of the specific problem the project aims to address including any evidence used to design the project
Description of the proposed interventions (goal, outcomes, activities)
What risks the project or staff may take and how these will be mitigated against.
Brief description of the applicant organisation's safeguarding approach
Description of organisation experience and ability to manage and implement the project
How project will be monitored, and learning or review processes which will be utilised and how feedback from project participants will be collected and utilised
Criteria for success for the first year and how scale up would be done.

Please note they do not fund the following and applications including these will be rejected:

The back funding of projects which have already taken place
Research projects
Street Feeding interventions
Institutional care such as children's homes, orphanages or halfway houses
International conferences
Scholarships or tuition assistance for university studies
Political lobbying or election campaigns
For more information, visit https://toybox.org.uk/news/call-for-proposals-hope-for-the-streets-children