Deadline: 16-Mar-23
The European Commission (EC) has launched the proposals for Innovation Fund Large Scale Projects.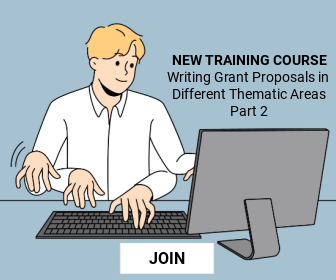 The objective of this topic is to support projects on innovative electrification in industry and innovative hydrogen production and use, in support of the 2030 targets for renewable hydrogen established in the REPowerEU Action Plan, and to decrease the use of and dependency on imported fossil fuels.
Funding Information
The available call budget is EUR 3 000 000 000 for grants and EUR 6 000 000 for project development assistance (PDA) support.
Innovative Electrification in Industry & Hydrogen Program: EUR 1 000 000 000
Operate at least 5 years after entry into operation
Activities that can be Funded
The following activities can be funded under this topic:

Activities that support the innovative direct electrification of industry replacing conventional fossil fuels use, both in sector-specific and crosssectoral uses.
Activities that support innovative hydrogen production and applications (i.e. hydrogen use as an energy carrier, or hydrogen as a reducing agent, or as a feedstock) in industry.

Targeted activities are:

those where the main innovation lies in the use of hydrogen in industrial applications. As the focus in this topic is to reduce the use of and the dependence on fossil fuels, the use of fossil fuel-based hydrogen is excluded from this topic.
those where the main innovation lies in renewable20 hydrogen production and production of hydrogen-derived renewable fuels (i.e. renewable fuels of non-biological origin) and feed-stocks.

Innovation in hydrogen transport or storage as a part of an integrated hydrogen project with renewable hydrogen production can also be funded. This approach should facilitate the development of projects that cover several aspects of the hydrogen supply chain.
Innovation in renewable hydrogen production for industrial use is targeted but hydrogen production can also be funded if renewable hydrogen produced is destined for use in buildings or transport or in several sectors as it helps to develop supply side and provides flexibility for suppliers to look for potential off-takers.
Geographic Location
Proposals must relate to activities taking place in EU Member States, Norway or Iceland. Projects may also be located in Northern Ireland on the condition that the project concerns the generation, transmission, distribution or supply of electricity.
Eligibility Criteria
In order to be eligible, the applicants (beneficiaries and affiliated entities) must:

be legal entities (public or private bodies)
be established in one of the eligible countries: any country in the world.

Beneficiaries and affiliated entities must register in the Participant Register before submitting the proposal.
Specific cases:

Natural persons: Natural persons are NOT eligible (with the exception of selfemployed persons, i.e. sole traders, where the company does not have legal personality separate from that of the natural person).
International organisations: International organisations are eligible. The rules on eligible countries do not apply to them.
Entities without legal personality: Entities which do not have legal personality under their national law may exceptionally participate, provided that their representatives have the capacity to undertake legal obligations on their behalf, and offer guarantees for the protection of the EU financial interests equivalent to that offered by legal persons.

Projects must comply with EU policy interests and priorities (such as environment, social, security, industrial and trade policy, etc).
Only projects with a total capital expenditure above EUR 7 500 000 will be eligible under this call. The grant awarded may be lower than the amount requested.
Project duration normally ranges between 3 and 15 years, from grant signature to the final payment.
The project must reach financial close within four years after grant signature.
For more information, visit https://bit.ly/3DAvyoY