Deadline: 6-Mar-23
Tilitonse Foundation in partnership with Comic Relief and UK Aid under the Comic Relief & UK Aid Shift the Power Programme in Malawi is calling for proposals for the Catalyst Fund.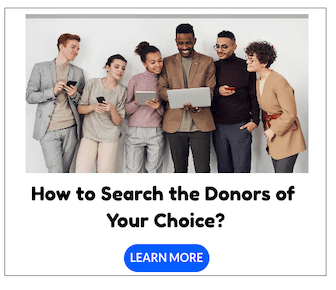 Tilitonse Foundation is a local civil society organization that facilitates CSO engagement in promoting and advocating for societal transformation through catalyzing more accountable, inclusive and responsive governance and development. Its operations are guided by three strategic pillars as follows: programme interventions; capacity development; and networking and partnerships.
Focus Areas
The Programme will focus on organizational strengthening and is aimed at ensuring that locally led civil society organisations are invested in, in order that they can then address the needs, concerns and aspirations of people living in poverty.
The focus areas for the Programme are:
Objective
The primary objective of the Shifting the Power Programme is to strengthen and develop the capacity of   local civil society organizations to ensure that they are independent and resilient in order for them to effectively execute their mandates.
The Programme in Malawi will be operationalized through 3 funding windows namely:
Catalyst Fund;
Civil Society (CS) Strengthening Fund and
Community Resource Match Fund.
It will also offer organizational strengthening support that will be guided by an Organizational Strengthening Framework (OSF).
Purpose of the Catalyst Fund
The Catalyst Fund (CF) will be rolled out prior to a Civil Society Strengthening Fund (CS Strengthening Fund). It is aimed at supporting CSOs to develop effective and viable project proposals for funding through the CS Strengthening Fund. The Catalyst Fund will support CSOs that have demonstrated the need for support to develop proposals targeting CS Strengthening Fund. Access to funding will be based on applications that are informed by evidence that are presented from a Self – Assessment Tool that the Tilitonse Foundation has developed to facilitate the development of fundable proposals by CSOs.
The Fund will support local CSOs in proposal development for the Civil Society Strengthening Fund, and these include: local NGOs, faith – based organizations, Community Based Organizations (CBOs), youth organizations, women and girls' organizations and groups, social movements, umbrella organizations, organizations of people living with disabilities, networks and coalitions. It is intended at facilitating the diversification of the range and breadth of local CSOs that can access funding from the CS Strengthening Fund, beyond the well – established and funded CSOs. It will support 'emerging' organizations that normally have difficulties to put up a convincing case for funding. The Fund will target local CSOs with interesting and innovative concepts, show well defined constituencies, that are well connected to communities and with ideas that are owned and driven by citizens.
Funding & Duration Information
The projects are expected to run up to a maximum of 6 months, with grant amount ranging from GBP3,000 – GBP5,000.
Eligibility Criteria for the Catalyst Fund
The Catalyst Fund will support development of proposals and applications to the CS Strengthening Fund, and will target and support local CSOs with the following attributes:

Local CSOs that have no access to funding and do not have the capacity to compete for funding opportunities with well – established CSOs.
Local CSOs that have community presence and community driven agenda but lack capabilities of being recognized and supported.
Informal groupings that need support to be registered and supported to put in place structures and systems that enable them to access funding support.
Local CSOs with community resources but with no established revenue bases and are lacking funding.
Local CSOs that have potential to benefit from support from the Civil Society Strengthening Fund but do not have the capacity to develop fundable proposals in line with requirements of the CS Strengthening Fund.

The Catalyst Fund will not support well established CSOs that have demonstrated capacity to mobilize resources, that have successfully developed project proposals in the past, that have notable and consistent funding sources, and that have professional staff capable of mobilizing resources. To qualify for funding under the Fund Facility CSOs should possess the following attributes:

Organisations applying for funding must be registered within Malawi.
Exceptions will be made to organizations that are not formally registered but have potential as a local CSO with a defined constituency, and with ideas and concepts that are locally focused and community oriented.
Applicants will be required to provide evidence on their eligibility and attributes related to the purpose of the Fund.
Applications will be informed by results of self – assessments organizations will undertake, and evidence should be produced to show basis on the self – assessment.
For more information, visit Tilitonse Foundation.