Deadline: 30-Sep-21
The Department of Employment and Economic Development (DEED) is inviting proposals for the Child Care Economic Development Grants to reduce the child care shortage in the state including but not limited to funding for child care business start-ups or expansion, training, facility modifications, direct subsidies or incentives to retain employees, or improvements required for licensing, and assistance with licensing and other regulatory requirements.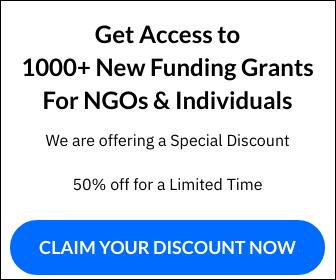 Recognizing the acute shortage in care in certain areas of the state, among certain communities in the state, and lack of available for child care outside standard business hours projects can receive a waiver for all matching requirements from this program by meeting one or more of the following conditions:
More than 50% of new child slots created with these funds are for infants and toddlers
More than 50% of the new child slots created with these funds are for child slots available outside of standard business hours
The project will be located in a geographic area, such as zip code or census tract, where 30% or more children are Black, Indigenous, and people of color.
The project will be located in a geographic area, such as zip code or census tract, where at least 15% of children living in the geographic area are in families living in poverty.
Funding Information
2021 Laws of Minnesota, authorizes $2,500,000 in SFY 2022 and $2,500,000 in SFY 2023 for grants to local communities to increase the supply of quality child care providers to support economic development.
DEED will use approximately 3 percent of appropriated funds to administer and monitor the program.
A total of $2,420,000 will be available for grants through this RFP.
A second round of funding for SFY 2023 funds will be made available through another RFP issued after June 2022.
Eligibility Criteria
An eligible local community is defined as one or more county, city, school district, development region, workforce service area, Initiative Foundation service area, political subdivision or other defined geographic area located in the State of Minnesota.
Proposals must identify a lead applicant. The applicant must be a local government unit or 501(c)(3) non-profit organization having experience in one or more of the following: the operation of, planning for, financing of, advocacy for, or advancement of the delivery of child care services.
The lead applicant must be located in the community that is the beneficiary of the funds or is partnering with one or more non-profit organization(s), local government unit or private sector employer located in an eligible community.
For more information, visit https://mn.gov/deed/about/contracts/open-rfp.jsp