Deadline: 11-Jul-22
You are a Rwanda-based company – or a company aspiring to expand to Rwanda – with an investment plan that will create jobs in the circular economy? If yes then, submit a project concept to benefit from reaching a new market, new sourcing channels or better qualified staff.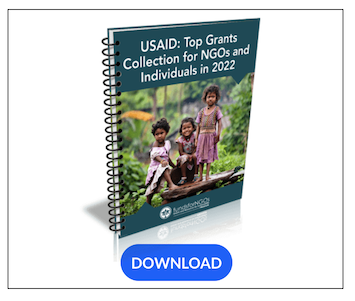 At this point, Invest for Jobs is looking to specifically support private companies that seek to be active in the area of circular economy. The circular economy (CE) aims at the continuous use of resources: through reuse, sharing, repair, refurbishment, remanufacturing, and recycling. This enables a closed-loop system and minimises inputs of resources, waste, pollution, and carbon emissions. Products, equipment, and infrastructure remain in use longer. Productivity of resources improves. Waste and energy become inputs for processes: either as a recycled resource for another industrial process or as regenerative resources for nature (e.g. compost). This stands in contrast to the traditional linear economy, which follows a take-make-dispose-model. Yet, CE business models are more than just waste management and recycling: they can unlock potential for sustainable economic growth.
Types of Projects
In order to support the circular economy in Rwanda, Invest for Jobs seeks Expressions of Interest from private companies for the following types of projects:
Option 1: Apply with your own project idea – if your company is active in the field of circular economy or if an area of your business can be restructured to comply with the principles of circular economy, you can apply with your own project idea.
Option 2: Apply to implement one of the pre-defined project ideas and business plans.
Option 3: Apply for trainings in circular economy topics.
Eligibility Criteria
Proposals and companies need to fulfil the following minimum criteria to be eligible:

Only projects that will create new "good" employment will be considered. As a benchmark, each job should not cost more than 1,500 EUR (or the equivalent in RWF / USD, etc.) in project funds (total project budget divided by the number of jobs created through the measure). Project proposals that create jobs at a unit cost higher than 1,500 EUR per job created will either not be considered or lose points during the assessment.
The proposal needs to describe the jobs to be created in detail, e.g. how many jobs will be created? What are the conditions of these jobs in terms of e.g. duration of employment; type of employment; conditions of employment, etc.;
Projects need to be affiliated with the field of circular economy: only companies active in the area of circular economy or companies that want to align areas of their business operations with the principles of circular economy. Ideas for projects outside the circular economy will not be considered under this call and will be rejected as illegible.
Project proposals cannot solely promote the core business of the applying company but need to have a public benefit component (e.g. training for a group of people of whom some will start employment at the company and some at other companies, including a job placement strategy for the ones who will not be employed at the applying company).
The business must be officially registered as such in Rwanda.
Financial statements for at least two years will have to be presented as part of the continued assessment process.

Please note that GIZ cannot provide support for capital expenditures (CAPEX) (materials / equipment) for goods exceeding 1,500 EUR (unit cost), but limits its support to the following categories:

Expert fees for personnel (internal and external) tasked with project implementation
Project operating costs
Travel costs related to the project
For more information, visit https://invest-for-jobs.com/en/news/circular-economy-call-for-expression-of-interest