Deadline: 31-Aug-20
The Community Food Funders (CFF) 2020 Food Movement Support Fund is a one-time grant program administered by Community Food Funders and North Star Fund.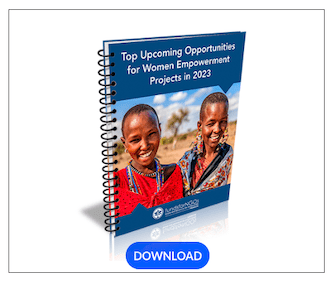 CFF is a network of foundations in the NY-NJ-CT area that support organizations building a just food system. During this time of unprecedented crises, their members have created the Community Food Funders Food Movement Support Fund.
The Fund will support smaller organizations led by people most impacted by food injustice who are working towards systems change and within the long-term struggle for an equitable food system.
Goals
To understand the dynamics of the existing regional food system including land, water, labor, infrastructure, research, financing, access, programs and policy, and
To identify opportunities for investment that leverages the changes necessary to create a sustainable and equitable food system throughout the region.
Funding Information
Fourteen one-time emergency grants  of $10,000 each will be awarded by Community Food Funders to grassroots organizations working across food justice sectors.
Although organizations may be involved in direct aid, the Fund will prioritize organizations currently involved in campaigns, advocacy and organizing for systems change. All grants will be for general operating support, with no reporting requirements.
Eligibility Criteria
In order to apply, organizations should meet these criteria:
Geographic Location: The organization must be located and operating in New York, New Jersey, or Connecticut
Organization Budget: The Community Food Funders Fund will prioritize organizations with annual budgets below $400,000. Independent food justice programs that meet all other criteria, but are situated within larger non-profit spaces, are welcome to apply; please share the program's annual budget in addition to the overall organization budget.
Systems Change: The organization must be working toward food systems change. Community Food Funders will prioritize groups building community power in the struggle for equity in  food system and shifting policies to support this change. Organizations should have a demonstrated commitment to racial justice.
Leadership from Black, Indigenous and people of color communities: The Fund will support organizations led by communities most impacted by the injustice they seek to address.
Values
Community Food Funders strives to transition our food system to one that pursues a true triple bottom line.
Equitable for everyone along the food chain, from growers, workers, and processors, to distributors, retailers, consumers, and waste handlers.
Ecologically sound so that food is produced, transported, and consumed in a way that eliminates or minimizes the use of toxic chemicals and fossil fuels, and is regenerative and sustainable in its production.
Economically robust supporting a multiplicity of ownership models for enterprises along the food supply chain, without disproportionate control or influence by largecorporations, and without barriers to entry.
In pursuit of this goal, Community Food Funders believe that those most impacted and negatively affected by the current system should be part of the dialogue about moving forward, including decision-making and visioning.
For more information, visit https://communityfoodfunders.org/2020/08/food-movement-support-fund/