Deadline: 15-Mar-21
Natural Resources Conservation Service (NRCS) is announcing the availability of CIG funding to stimulate the development and adoption of innovative conservation approaches and technologies.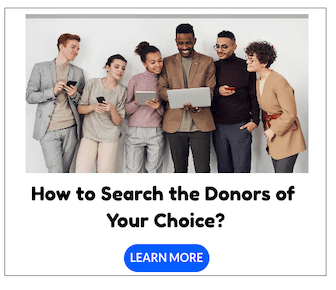 The purpose of CIG is to stimulate the development and adoption of innovative conservation approaches and technologies in conjunction with agricultural production. CIG projects are expected to lead to the transfer of conservation technologies, management systems, and innovative approaches (such as market-based systems) to agricultural producers, into government technical manuals and guides, or to the private sector.  CIG generally funds pilot projects, field demonstrations, and on-farm conservation research. On-farm conservation research is defined as an investigation conducted to answer a specific applied conservation question using a statistically valid design while employing farm-scale equipment on farms, ranches or private forest lands.
CIG funds the development and field testing, on-farm research and demonstration, evaluation, or implementation of:
Approaches to incentivizing conservation adoption, including market-based and conservation finance approaches; and
Conservation technologies, practices, and systems.
Projects or activities under CIG must comply with all applicable federal, tribal, state, and local laws and regulations throughout the duration of the project; and
Use a technology or approach that was studied sufficiently to indicate a high probability for success;
Demonstrate, evaluate, and verify the effectiveness, utility, affordability, and usability of natural resource conservation technologies and approaches in the field;
Adapt and transfer conservation technologies, management, practices, systems, approaches, and incentive systems to improve performance and encourage adoption;
Introduce proven conservation technologies and approaches to a geographic area or agricultural sector where that technology or approach is not currently in use.
CIG Priorities
Innovative Technology or Methods for Water Quality or Nutrient Management
Environmental Health and Productivity of Grazing Land
Soil Health and Regenerative Agriculture
Funding Information
The total amount of Federal funding the agency expects to award through this opportunity is $150,000.
Projects may be between 1 and 3 years in duration.
The agency expects to make four (4) awards.
The funding floor for a single award is $37,500 and the funding ceiling for a single award is $75,000.
Eligible Applicants
Applicants and applications must meet eligibility criteria by the application deadline to be considered for award. Eligible applicant type is determined by the implementing program statute. Applicant entities identified in the SAM.gov exclusions database as ineligible, prohibited/restricted, or excluded from receiving Federal contracts and certain Federal assistance and benefits will not be considered for Federal funding, as applicable to the funding being requested under this Federal program (2 CFR 200.206(d)).
All U.S.-based non-Federal entities (NFE) and individuals, with the exception of Federal agencies, are eligible to apply for projects carried out in Maryland. The following entity types are eligible:
City or township governments
County governments
For profit organizations other than small businesses
Independent school districts
Individuals
Native American tribal governments (Federally recognized)
Native American tribal organizations (other than Federally recognized tribal governments)
Nonprofits having a 501(c)(3) status with the IRS (other than institutions of higher education)
Nonprofits that do not have a 501 (c)(3) status with the IRS (other than institutions of higher education)
Private institutions of higher education
Public and State-controlled institutions of higher education
Public housing authorities/Indian housing authorities
Small businesses
Special district governments
State governments
For more information, visit https://www.grants.gov/web/grants/view-opportunity.html?oppId=330826