Deadline: 01-Sep-20
The DeKalb County Community Foundation has announced the Community Needs Grant Program to invest in the charitable efforts of nonprofit and community organizations throughout DeKalb County.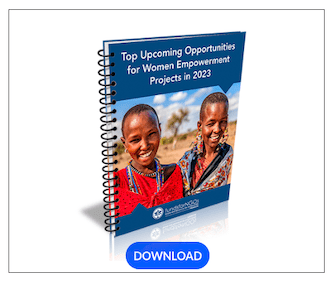 Funding Areas
The Community Foundation provides Community Needs Grants in the following areas:
Arts and Culture – supports organizations that provide opportunities for access, participation, education, awareness, and appreciation for a variety of arts and cultural experiences.
Community Development – supports organizations that focus broadly on strengthening, unifying and building the economic, cultural, and social services of a community.
Education – Supports organizations that provide educational opportunities from birth to adulthood.
Environment and Animal Welfare – supports organizations whose primary purpose is to preserve, protect, conserve and improve the environment. Animal Welfare supports organizations that promote the well-being of animals.
The Community Foundation believes that it is necessary to invest its limited funds where they will have the greatest impact within the community. The Board has broadly defined the goals and priorities of its Community Needs grant making as follows:
Promote and enhance organizations whose services benefit the residents of DeKalb County.
Assist existing agencies to better respond to clearly defined unmet needs within the community.
Encourage programs and projects that enhance cooperation and collaboration among organizations within DeKalb County. Examples of collaboration include partnering with community organizations, demonstrating community leadership, and being a contributing member of the DeKalb County Nonprofit Partnership (DCNP).
Leverage funds and in-kind support, such as using "seed" money, "match" and "challenge" grants and funds from multiple sources.
While the Community Foundation remains flexible in trying to meet community needs, in general, Community Needs Grants are not made for:
Operational costs of projects, programs and organizationsincluding updating technology unless those costs are directly related to the project or program
Personnel and/or administrative costs unless they are directly related to the project or program
Religious purposes (However, grants may be given to religious organizations for programs or projects that confer an expressed or direct community benefit or to facilities such as day-care centers that have non-profit status independent from a sponsoring church or religious organization)
Purchase of advertising
Capital or operation debt reduction
Any political campaign or to support attempts to influence legislative issues of any government body
Direct funding to individuals
Criteria
When applying for a grant, please note the following:
Grants are typically one-time awards supporting projects that will be completed within one year. When circumstances permit, a commitment may be made to a specific project for a longer period.
Organizations can only receive one successful grant per two consecutive grant periods. For example, if an application in the fall grant period is funded in any amount, that organization is not eligible to receive another grant until at least the following fall. If a grant application is not funded, an organization may re-apply with a similar or new application in the next grant period. Please plan your project and grant request accordingly.
The DeKalb County Community Foundation strives to fully fund grant requests received from its applicants. Due to the great needs of the community and the funds available to distribute, organizations may receive partial funding for their request. As a result, they strongly advise that the amount of grant requests be thoughtfully considered and accompanied by budgetary rationale to ensure that the amount requested represents your organization's needs.
If an organization is awarded a grant and the organization chooses to decline the award, the organization is not eligible to apply for a grant the following grant period.
In the case of larger requests ($25,000 or greater), close attention is paid to the nonprofit's history, including:

Stability in staff and board
Excellence in financial management, and breadth and stability of funding
Scope of DeKalb County residents impacted by organization
Eligibility Criteria
Eligible applicants are government entities and 501(c)3 nonprofit organizations, with preference given to 501(c)3 organizations.
The Community Foundation Board of Directors (Board) approves grants in response to applications from community organizations.
For more information, visit https://dekalbccf.org/receive/grant-programs/community-needs-grants/