Deadline: 29-Sep-21
The Dream Building Fund powered by Global Sports Development (GSD) is a biennial call for projects aiming to support initiatives that solve problems within their communities.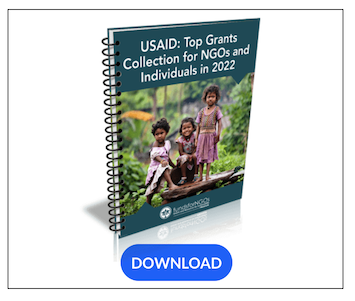 The ITTF Foundation and its partner The Foundation of Global Sports Development (GSD) provide financial and knowledge support to change makers, that wish to use table tennis as a tool to improve an aspect of human welfare in their local reality. The expected impact results for the beneficiaries of these projects are therefore, not based on table tennis performance but rather its contribution towards one of the 17 UNSDGs.
Approaches
The Dream Building Fund powered by GSD is based on:
The idea of partnership where every stakeholder contributes to the success of the project
Theory of Change (ToC) as the methodology used for planning, participation and evaluation to promote social change
Theory of Change 
Inputs

Dream Building Fund
Co-Funding
Value in Kind

Activities

Ongoing Activities
Campaigns
Competitions
Collaboration

Outputs

Participants
Awareness
People Trained
People Reached
Partnerships Formed

Outcomes

Changes in Knowledge, Skills or Attitudes
Change in Community Behaviour
Systematic and Policy Changes

Primary Impact

Individuals Change
Community Change
Instituational Change

Overall Impact

Sustainable Development Goal
Funding Information
Grand for individual projects ranges from EUR10,000 – 35,000.
The ITTF Foundation is to fund a total of approximately five projects this round.
Each project should last for two to three years.
Benefits
The chance to take your first steps towards your dream to improve the situation or conditions in your community.
The knowledge to use a fun, physical distancing – physical activity, to share and realise your dream.
The support and guidance from ITTF Foundation to develop your project.
The opportunity to promote your project through ITTF Foundation channels.
Access to a network and resources (not only the grant, but also: visibility, promotion, capacity building, equipment, monitoring
and evaluation, transparency, and reporting on your impact).
Are you the change maker they have been looking for? Here is what you need:
A clear understanding of the problem you wish to solve in your local community – linked to one of the world's 17 most pressing problems
A solution that uses Table Tennis as a tool to transform this problem
A registered organisation overseeing the project
Share your dream with us: Fill out the application form and accompanying document
Eligibility Criteria
Any legally established and locally recognized non-profit, table tennis, sport, or social
organization
with a project of bringing about positive change in its local or regional
environment
through the means of table tennis. The ITTF Foundation cannot support individuals directly; the support must go through a supporting or legally established organisation which is able to receive the grant.
Selection Criteria
Must have a social/humanitarian impact goal, linked to a UN SDG (or target group)
Must involve Table Tennis as a tool for change
Must have a point of contact who speaks English and has access to internet
Must have the capacity to carry out regular reporting in English
Must have a registered organisation overseeing the project
Must make a case for its needs and answer the question why they need support (coaching, equipment, communication, event etc.)
Will to use social media and work with the Dream Building Fund to develop the projects communication plan
Must fill in the application criteria by the deadline
Must demonstrate the capacity to contribute at least 10% (more will be a positive indication of the sustainability of the project) of the total sum of the Project
A Step-by-Step Application Guide for Dream Building Fund powered by GSD
For more information, visit https://ittffoundation.org/programmes/tt-dream-building/call-for-project-2022-dream-building-fund-powered-by-gsd