Deadline: 09-Jul-2020
The Edge Foundation has launched the Edge Post Covid-19 Revival Fund to address the educational challenges arising from the aftermath of the Covid-19 crisis. The fund will be a responsive programme of grant funding, open to institutions and not-for-profit organisations working in the educational sector to support the development of projects and initiatives to revive education and support the sector to build back better.
Edge is the independent foundation working to inspire the education system to give all young people across the UK the knowledge, skills and behaviours they need to flourish in their future life and work. They believe in high quality professional education and training, a broad and balanced curriculum, interactive and engaging real world learning and rich relationships between education and employers.
Applications for funding are invited to support medium and long term projects addressing a post Covid-19 education scenario. 
Priorities
Projects must support at least one of Edge's strategic priorities:
A broad, flexible and engaging education
High quality respected professional and vocational education
Education connected to employers and the community
Funding Information
This is a one-off fund with up to £250,000 of grant funding available.
Applications are welcomed for grants of between £10,000 and £50,000.
Criteria
The following issues or challenges arising from the aftermath of the Covid-19 crisis:
How professional and vocational education, including apprenticeships, can be delivered and supported by online learning. This can include the development of online curriculum and resources; and/or how to deliver training in the use of online and remote learning for teaching professionals;
How to deliver mentoring and support for students and/or apprentices whether studying within educational institutions, in the workplace or remotely;
How to deliver and develop essential employability skills in young people when relationships with employers and the community may have been disrupted or otherwise affected by the Covid-19 crisis;
How education, including apprenticeships, could be delivered differently or better following the Covid-19 crisis.
What Happens if Our Application is Successful?
Grant Offer
If successful, applicants will be made a conditional offer with a grant agreement and terms & conditions drawn up and agreed before an initial payment is made.
Monitoring
As part of the terms & conditions grantees will be required to complete monitoring reports using templates provided by Edge. Information required will be financial, quantitative and qualitative.
Support
Once initial grants are made Edge will work with grantees to maximize the impact of their grant and facilitate awareness and dissemination of best practice.
Evaluation
All applications must complete an evaluation template provided by Edge at the end of the project or at the end of the 24 month grant term.All successful applications must also agree to participate in an Edge commissioned external evaluation.
Eligibility Criteria
Edge is keen to receive applications from a wide range of organisation types including the following:
An education establishment, such as any:

School or Academy;
Further Education College;
University.

A not-for-profit organisation, such as a:

Registered Charity;
Company limited by guarantee;
Community Interest Company limited by guarantee.

Edge will only fund an organisation which meets the following criteria:

is a not-for-profit organisation;
has its own bank account with at least two signatories;
is able to provide annual accounts or 12 months financial projections;
is able to evidence a successful track-record of delivering technical/professional learning for young people.
Exclusions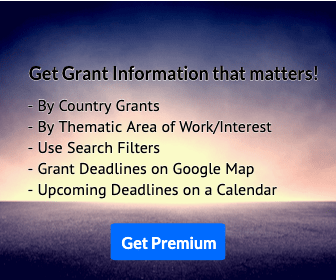 Edge will not fund applications which:
are for activities or organisations that are outside of the UK;
are submitted by individuals or profit-making organisations;
are submitted by organisations whose financial history shows serious financial deficit or are non-compliant with their regulatory body;
promote religious beliefs or political opinions;
request money for

contingency costs;
retrospective costs;
recoverable VAT .
For more information, visit https://www.edge.co.uk/projects/covid-revival-fund