Deadline: 14-Aug-22
The Internews' Earth Journalism Network (EJN) is pleased to invite journalists from Mekong countries to join a media workshop on water governance.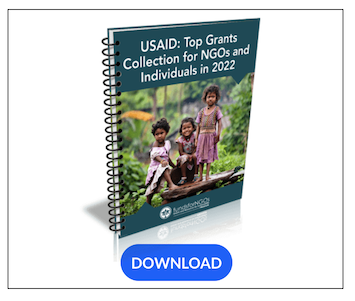 Selected journalists will receive reporting grants to produce in-depth stories that will call attention to Mekong water governance from a gender and social inclusion perspective.
The Mekong River basin provides vital resources – from food and refuge to diverse cultural assets – to more than 300 million people residing in six countries, namely, Cambodia, China, Laos, Myanmar, Thailand, and Vietnam. Among them are women and girls who are usually tasked with household chores that directly involve the use and management of water.
The media plays a crucial role in amplifying the voices of communities and groups that are affected by Mekong water governance, through news reporting that highlights the challenges and solutions from various perspectives.
This project is supported by Oxfam.
Fifteen journalists will be selected for this program. The workshop will be held in Nong Khai province, Northeast of Thailand, tentatively on 13-15 September 2022 with a one-day field trip on 14 September in Sangkhom District, Nong Khai province.
Funding Information
After the journalists have completed the workshop, they will each receive a story grant of US$ 1,200 to support the cost of story production, to report effectively and inclusively on Mekong water governance.
Activities
The project is comprised of two main activities:

a three-day media workshop to introduce participants to the overall concept of gender and social inclusion and how to integrate it into reporting on Mekong water governance
a story grant and mentorship program, to produce stories that amplify the voices of women and marginalized groups, under the support of mentors who are experienced journalists.
Eligibility Criteria
Are from and currently based in Cambodia, Laos, Myanmar, Thailand or Vietnam.
Must commit to attend all days of the workshop, to produce and publish at least one long-form story by 31 January 2023.
Have experience reporting on environmental topics. Water and/or gender issues are preferred.
Understand and be able to communicate in English (workshop sessions will be held in English).
Applications are open to journalists from print, online, radio and television outlets. Freelance reporters and staff reporters from international, national, local or community-based outlets are eligible.
They especially encourage women, indigenous, individuals with disabilities, gender non-conforming peoples and mid-career journalists to apply.
For more information, visit https://earthjournalism.net/opportunities/media-workshop-and-story-grants-to-report-on-mekong-water-governance-from-a-gender