Deadline: 16-Oct-20
The Embassy of the Czech Republic in Bangkok is inviting project proposals for its Small Scale Local Projects (SSLP) 2021 in Thailand and Laos.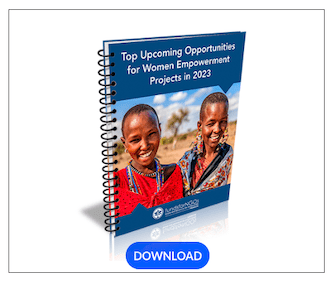 The projects can focus on various sectors – preferably environment, agriculture, health, education, and social services. All projects should be in accordance with the national development strategy and promote gender equality and respect for the environment.
Funding Information
A project can be funded with a budget from 200 000 CZK (app. 8 900 USD) to 500 000 CZK (app. 22 100 USD) maximum.
Co-funding from the applicant or other sources is welcome.
The total sum of personal and travel costs must not exceed 25% of the total SLP budget.
The maximum SLP duration is from the signing of the Contract (approx. March) to October, i.e. 8-9 months in total.
Eligibility Criteria
Only organizations with legal capacity in Thailand or Laos can submit an SSLP proposal:

local non-governmental, community and not-for-profit organizations,
local academic institutions working on local projects,
international, intergovernmental, multilateral and regional institutions, organizations and agencies working on local development activities,
municipal, regional, or national government institutions or agencies of the recipient country working on local projects.

The majority of SLP funding is to be directed toward local civil society organizations (including non-governmental organizations) and other institutions working at the local level.
Other entities, such as international, intergovernmental, multilateral, and regional organizations can be eligible for a contribution, provided that they are working with local partners and on local projects.
Similarly, municipal, regional or national government institutions may receive SSLP funding provided that their projects are essentially local in nature.
Application Process
All proposals should be delivered to the Embassy of the Czech Republic in Bangkok, both in electronic form (editable AND scanned with stamp and signature), and paper form (e.g. by post). The proposals must contain:
completed Identification Form with stamp and signature
copy of the Document proving the Applicant's legal capacity,
copy of the Authorization of the signed person to act on the Applicant's behalf.
For more information, visit https://www.mzv.cz/bangkok/en/call_for_proposals_small_scale_local_1.html