Deadline: 01-Aug-20
The Emerging Philanthropist Program (EPP) is a joint project of the Foundation for Enhancing Communities (TFEC) and Harrisburg Young Professionals (HYP) that provides opportunities for emerging leaders in the Harrisburg community to become actively engaged with the power of philanthropy.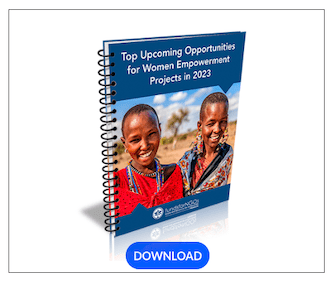 The Emerging Philanthropist Program seeks to engage Harrisburg's emerging business and community leaders with the great possibilities that lie within philanthropic endeavors in Harrisburg. The program helps emerging philanthropists answer such questions as:
What does it mean to be philanthropic?
How do I understand the needs of community?
What can I do to make an impact?
Additionally, the Emerging Philanthropist Program provides resources and educational opportunities for Harrisburg's developing leaders who wish to be actively engaged in giving back to their community.
Funding Priorities
In 2020, the Emerging Philanthropist Program seeks grant applications that will address the following area of focus:
Nonprofit organizations serving families (with a preference given to those serving families with school-aged children) by providing direct service or coordinating access to a variety of services that will assist families in maintaining, or working towards, self-sufficiency.
Family units can include multicultural, immigrant, LGBTQ, multi-generational, nontraditional, and blended relationships between person(s) who play a significant role in each other's lives. This may include persons not legally related.
Examples of such services might include, but are not limited to: workforce development, education, legal services, childcare, financial literacy, housing, food security and technology needs.
Organizations are not required to be located in Harrisburg City and the surrounding areas, but must provide services within or to these areas.  Each year, select applicants will be asked to complete an interview and/or a site visit with participants of the EPP program as part of the grant review process.
Funding Information
One (1) $5,000 grant will be awarded to the chosen organization.
Grants are awarded for one year.
This grant opportunity will not fund 100% of any project.
Proposed projects may take place at any time during the grant year beginning January 1, 2021 and ending December 31, 2021.
The Program does not Fund
Advertising
Capital campaigns
Direct lobbying to influence legislation or funding appropriations
Individuals
National and statewide umbrella organizations that cannot demonstrate a local presence
New staff positions without a substantial plan for sustainability
Religious organizations for religious purposes
Retroactive projects
Eligibility Criteria
This grant opportunity is available to nonprofit organizations serving Harrisburg City and/or the surrounding areas. Work taking place outside of the defined service area is not eligible for support through this opportunity.
Applicants must either be a registered 501(c)(3) nonprofit organization, a nonprofit organization as recognized by the IRS as such, or have a registered 501(c)(3) nonprofit organization act as a fiscal sponsor for the proposed project.
For more information, visit https://www.tfec.org/grants/emerging-philanthropist-program-grant/