Deadline: 23-Mar-23
The Energy For Generations (ESB) Fund is now open for applications.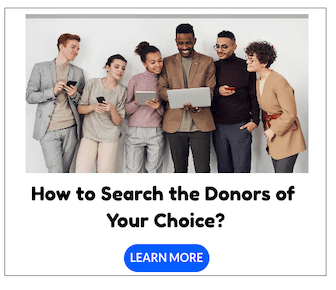 As a leading Irish organisation with deep roots in the community dating back to 1927, they are committed to playing a role in addressing some of the key social issues facing Ireland today. Corporate Responsibility (CR) is at the heart of this vision. ESB's Energy for Generations Fund sees €1m per year disbursed through a quarterly fund to charities working in the areas of Suicide Prevention, Homelessness and Educational Access and Support.
Aim
The aim with the Energy for Generations Fund is to maximise the impact of their investment by taking a more strategic approach to effect change. Funding is only part of the jigsaw – they also want to leverage the skills and knowledge they have within the company to bring about more sustainable and positive outcomes.
Focus Areas
Suicide Prevention

They will fund services and projects working to promote positive mental health and to build capacity, skills and training to make effective suicide prevention interventions.
They have a particular interest in funding programmes with a focus on youth suicide and positive mental health promotion for young people.

Homelessness

They will fund services and projects benefiting homeless people and those at risk of homelessness.

Education

Proposals are invited from the following:

Early years and early primary schools projects focusing on literacy and numeracy;
Secondary level proposals promoting science, technology, engineering and maths (STEM);
Adult education return-to-education programmes aimed at those long-term out of work.

Funding is not awarded to / for:

Individuals and individual fundraisers
Administrative or operating costs
Salary expenses
Third party fundraising (e.g. fundraising events)
High risk ventures
Retrospective funding
Community counselling services
Overseas work
Single school applications and school completion projects
Funding Information
The application amount is c. €15,000. This is neither a minimum nor a maximum, rather an indication of the scale of the resources available. Average funding awards in recent years have been c. €8,000 – €12,000.
Support for Staff Volunteering
The Energy for Generations Fund provides support to ESB staff who volunteer within their own communities. Staff who volunteer at least 20 hours of their own time per year will be invited to apply for funding of up to €250 for their chosen registered charity.
Eligibility Criteria
Organisations are encouraged to secure independent local funding as well as applying to the Energy for Generations Fund to maximise the level of local contribution to projects, and should indicate the level of the organisation's own resources that are being invested into the project.
The majority of fundings will be to registered charities.
You can apply as often as you wish. If you have been frequently funded, they may wish to spread the funding and you may not be considered. It is important to note that each project will be considered on its own merits and will be considered for funding if it is worthy.
For more information, visit Energy For Generations.