Deadline: 25-Jul-22
The Public Diplomacy Section of the U.S. Office of Palestinian Affairs (OPA-PD) announces an open competition for a grant through this Notice of Funding Opportunity (NOFO). The Entrepreneurial & Economic Empowerment (E3) Hub project is designed to partner with not-for-profit non-governmental organizations (NGOs).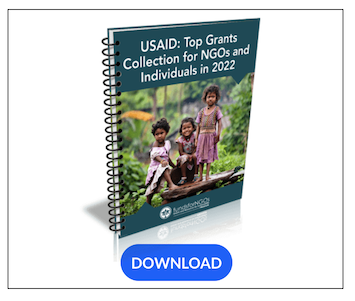 To implement activities which advance the applicant's goals and the OPA-PD mission: to advance a comprehensive and lasting peace through a negotiated two-state solution to the Israeli-Palestinian conflict and the development of a vibrant, representative, and responsive Palestinian civil society, private sector, and governing institutions through substantive engagement with American people, institutions, ideas and ideals in order to improve American-Palestinian relations and create greater opportunities for mutually beneficial partnership and cooperation.
Objectives
Advance Palestinian entrepreneurs' and job seekers' knowledge and skills to navigate the local and global business environment.
Commemorate the annual Global Entrepreneurship Week (November 2022) with programs planned specifically for the E3 Hub that week.
Create new linkages between Palestinian entrepreneurs/SMEs and regional, American, and international companies and institutions.
Improve the Palestinian people's knowledge of American expertise, American businesses best practices, and U.S.-Palestinian partnerships.
Foster connections and dialogue between Palestinian entrepreneurs and international development organizations, American companies or experts, and key stakeholders in higher education and the private sector that will result in collaboration opportunities and new partnerships.
Position the E3 Hub as the umbrella program that supports and raises awareness of OPAPD entrepreneurial and economic programming.
Utilize the E3 Hub concept to better connect the OPA with stakeholders in the Palestinian entrepreneurial ecosystem, making them more aware of opportunities offered by the U.S. government.
Funding Information
Length of performance period: 8 to 12 months
Number of awards anticipated: One award
Total available funding: $150,000
Type of Funding: FY22 Smith Mundt Public Diplomacy Funds
Anticipated programs start date: on/about October 1, 2022
Participants and Audiences: Palestinian small and medium enterprises (SMEs), Palestinian entrepreneurs, recent graduates, job seekers, leaders and influencers in or on the Palestinian entrepreneurial ecosystem, investors, and the larger international business community.
Priority Region: Jerusalem, West Bank, and Gaza
Eligibility Criteria
The following types of applicants are eligible to apply: Not-for-profit American or Palestinian organizations based in or with experience and/or partners working in Jerusalem, the West Bank, and Gaza.
For more information, visit https://www.grants.gov/web/grants/view-opportunity.html?oppId=341150