Deadline: 19-Oct-20
The Norwegian Helsinki Committee (NHC) invites applications for the Eurasia Civil Society Program 2020/2021. The program centers on the protection of human rights for all, democratic principles, and rule of law and aims to support civil society's important role in promoting human rights.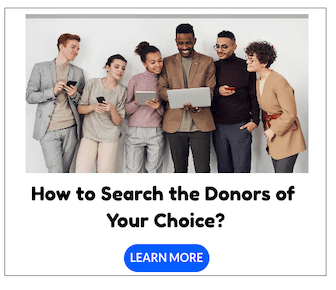 Goals
The Eurasia Civil Society Program aims to provide:
core funding to support civil society organizations' institutional capacity providing;
project funding within the priority areas of the program.
Priority Areas
The call is open for applications that address the whole catalog of human rights, applying diverse methodologies, including monitoring and reporting, providing legal aid, education, social media campaigns, and dialogue.
Also, they would like to encourage applications addressing the following issues:
justiciability of economic, social, and cultural rights, including but not limited to, effective enjoyment of the right to health, education, right to work, fair and equal remuneration, safe working conditions, right of trade unions, an adequate standard of housing, food, take part in cultural life;
rights of the child, including but not limited to participation, freedom of expression, freedom of thought, conscience and religion, right to play, right to education, freedom of association and peaceful assembly, protection against all forms of physical or mental violence, injury or abuse, neglect or negligent treatment, maltreatment or exploitation, including sexual abuse, while in the care of parent(s), legal guardian(s) or any other person who has the care of the child;
disadvantaged groups, including but not limited to minorities, refugees or asylum seekers, women, girls, and LGBTI+ individuals, the elderly, and access to the effective exercise of their human rights;
developing youth activities for human rights, including educational activities.
projects with an explicit or implicit aim of building bridges between different groups in society or improving relationships between civil society groups and relevant authorities are in particular welcome.
Funding Information
NHC will provide 5,000 USD – 25,000 USD in grant.
Who can Apply?
NGOs registered in Turkey – including, foundations, associations, professional associations, unions, groups of individuals as well as non-profit cooperatives and universities. (These would include but will not be limited to, labor and professional unions, bar associations, associations of nurses, and other medical workers, and sector unions, including labor unions, teachers' unions, and organizations that have branches in at least five cities in the country, that address or will address human rights issues within the scope of their work).
Only groups of individuals (min. 3) with demonstrable past experience of working together on human rights issues can apply for project funding.
Applicant NGOs should have a max turnover of 3,600,000 TL in 2019.
Organizations can make only one application; however, they can be co-applicant with another organization's application in addition to making their own application.
Funds cannot be sub-granted.
Evaluation Criteria and Process
Applications will be assessed by a review panel to identify projects based on the priority areas of the grant program and the application's relevance, efficiency, effectiveness, impact, and sustainability.
Due consideration will also be given to the alignment of the organizations with democratic principles and commitment to the protection of human rights for all.
Reporting and Evaluation
Grantees will be required to prepare a narrative progress report halfway through the project as well as a more detailed final narrative and financial project report. In addition, quarterly oral reporting will be in place to understand the progress and support the organization or group of individuals.
Specifications of core funding and project support
Core Funding: NGOs can request funding for the activities listed below related to the applicant organization's organizational development (the list is indicative and not exhaustive):

Organizational capacity development:

Development of institutional management mechanism;
Project management, financial management;
Fundraising.

Developing advocacy and campaign activities;
Strengthening capacity for monitoring, research, and analysis;
Developing human resources capacity, including volunteer management;
Monitoring and reporting on the implementation of human rights;
Strengthening accountability mechanisms;
Advocacy;
Communication and visibility;
And other similar activities related to the development of the organization.

Project funding: NGOs can request funding for projects in the field of:

Monitoring and reporting on human rights with a view to engaging with national and international human rights compliance control mechanisms and awareness-raising;
Building capacity of the organization and staff working in the human rights field;
National and international advocacy to strengthen the protection of human rights;
Engagement with policymaking;
NGOs with branches may establish formalized methods of monitoring human rights and reporting locally and centrally;
Developing social media or media campaigns;
Developing online teaching material;
Community mobilization;
Match fund for an existing project;
Research as long as it supports and is linked to the project activities;
Other similar activities related to defending human rights.
For more information, visit https://www.nhc.no/en/apply-for-eurasia-civil-society-program-2020-2021/