Deadline: 30-Jun-2020
The Eurasian Harm Reduction Association (EHRA) has announced a Small Grants Program to promote Community-led Research on the quality of services for people who use drugs.
The small grants program has been announced as part of the Eurasian Regional Consortium's project "Thinking outside the box: overcoming challenges in community advocacy for sustainable and high-quality HIV services" supported by the Robert Carr Fund for civil society networks (RCF) within Community-led monitoring of quality of services cycle.
Community-led monitoring has a critical role in identifying and effectively addressing issues and bottlenecks in reaching, connecting and retaining people along the prevention and treatment continuums and improving the quality of care. Information gathered within the monitoring can be leveraged by users/communities to help understand, explain, justify and specify within their advocacy the changes that have to be made.
Activities
Eligible activities within the small grant:
Promotion of the results of the research including report publication, meeting costs, translation;
Additional analysis of the gathered data and/or report writing.
Funding Information
Four successful candidates will receive up to 1750 USD;
Implementation period: August 1, 2020 – November 30, 2020.
Eligibility Criteria
Officially registered community-based organization working in drug policy and harm reduction;
Initiative group working in drug policy and harm reduction that has financial agent registered in one of the project countries;
Organization operates in one of 16 countries: Albania, Armenia, Azerbaijan, Belarus, Bosnia and Herzegovina, Georgia, Kazakhstan, Kyrgyzstan, Moldova, Montenegro, Northern Macedonia, Russia, Tajikistan, Turkmenistan, Ukraine or Uzbekistan.
Selection Criteria
The submitted applications will be evaluated by the selection committee of the Eurasian Harm Reduction Association. The following criteria will be used to evaluate the bids: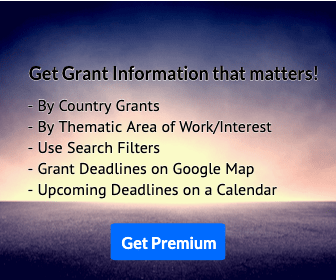 Topic and quality of the conducted research project;
Relevance of the proposed activities.
For more information, visit https://harmreductioneurasia.org/small-grants-to-promote-community-led-research/