Deadline: 19-Sep-22
The European Commission (EC) has launched a call for proposals to support local and regional media delivering news to underserved communities.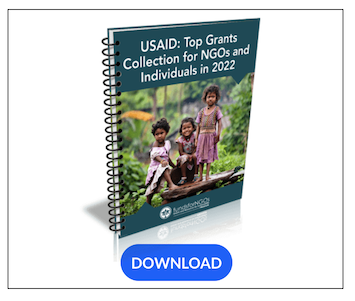 This new call for proposals is therefore designed to support innovation and long-term resilience in the local, regional and community media ecosystems as well as to increase understanding of the phenomenon of "media deserts".
Applicants will have to propose a media-funding scheme with a view to fostering the transformation and innovation capacities of media in at least 5 EU Member States and have a long-lasting impact for local, regional and community media as well as their communities. They will also have to map the local and regional news media landscape across the EU and identify existing or potential "media deserts".
Objectives
The objectives of this pilot project are twofold.
First, it shall help improve the knowledge base of the regional, local and community news media landscape in the EU. While the positive role of news media for social cohesion, trust and democracy at the community, local or regional levels has been underlined, more and better data and overviews around the health and presence of such media is lacking across the EU. Future public policies as well as funding initiatives (from the private as well as the public sector) must be able to rely on quality data.
A second objective is to support news media and initiatives serving those local and regional communities (including, for example, communities of place or linguistic communities) for whom the qualitative and/or quantitative provision of professional news content is strained. In doing so, existing local, regional and community media would become more resilient, more independent, and less likely to disappear. Ultimately, this support should increase media pluralism, help uphold democracy and people's right to information, and drive communities to consume more independent and plural information that addresses issues affecting them and their communities and/or localities.
Priorities
A first priority is the mapping of the local and regional news media landscape across the EU and the identification of existing or potential "media deserts".
A second priority is, through a media funding scheme, to help strengthen local, regional and community news media across the EU. According to the existing research and literature, support to innovative, bottom-up and digital initiatives that can also test innovative editorial workflows, distribution or business models (incl. new community development models and diversification of revenue sources) could help improve local and regional media's capacity to reach and serve their communities and audiences, and offer them relevant and plural information.
Funding Information
The available call budget is EUR 1 990 000. The EU co-financing is limited to a maximum of 90% of the total eligible costs.
They expect to fund 1 project for a maximum grant amount of EUR 1.990.000. This does not preclude the submission/selection of a proposal requesting a lower amount.
Duration: Projects should normally range between 15 and 18 months and start in March 2023 at the latest.
Eligibility Criteria
In order to be eligible, the applicants (beneficiaries and affiliated entities) must:

be legal entities (public or private bodies)
be established in one of the eligible countries, i.e.:
EU Member States (including overseas countries and territories (OCTs)

Proposals may be submitted by news media organisations or organisations active in, or with proven expertise in the media domain, such as:

non-profit organisation (private or public);
civil society organisations
public authorities (national, regional, local);
international organisations;
non-governmental organisations;
universities;
educational institutions;
research centres;
profit making entities;

Other entities may participate in other consortium roles, such as associated partners, subcontractors, third parties giving in-kind contributions, etc.
Non-profit and civil society organisations are encouraged to apply to this call.
For more information, visit https://digital-strategy.ec.europa.eu/en/funding/supporting-local-and-regional-news-media-face-emerging-news-deserts