Deadline: 6-Nov-20
The Community Foundation of West Georgia has announced the Alice Huffard Richards (AHR) Grants Program.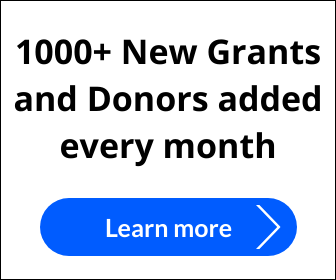 The focus of the AHR grants is to enhance life in Carroll, Haralson, and Heard County communities through targeted investments in the three key focus areas:
Early Childhood Development
Environmental
Eligibility Criteria
Applications must be submitted using the online forms.
Grant funding is restricted for use in Carroll, Haralson, or Heard Counties in Georgia.
Only 501(c)(3) nonprofits or those operating under a 501(c)(3) nonprofit may apply.
For more information, visit https://www.cfwg.net/alice-huffard-richards-grants/