Deadline: 28-Sep-21
Applications are now open for the GET.invest Finance Catalyst that links projects and companies to financiers. It targets small- and medium-scale sustainable energy opportunities in sub-Saharan Africa, the Caribbean and Pacific region.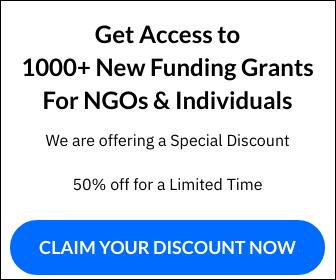 The Team provides advisory support in the areas of investment strategy, business case structuring, and accessing finance. They work through independent experts with extensive experience in both developing and getting projects funded.
Criteria
Applications will be reviewed by two independent experts in their team. In their assessment, their experts look for the following: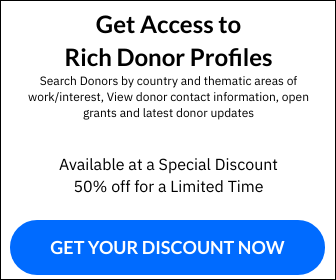 Commercial viability: does this project offer a real value proposition?
Technical viability: does this project work technically?
Management: can this team achieve their plans?
Financial viability: can this project generate a return for investors?
Project maturity: where is the project on the continuum of project development?
Added value: Can the GET.invest Finance Catalyst add value to the realisation of this project?
Eligibility Criteria
The support of the GET.invest Finance Catalyst is available to applicants that meet the following criteria:
Investment Size and Generation Capacity: Only projects and businesses with aggregated investments in the range of €250,000 to €70 million are eligible. For power generation projects a cumulative maximum generation capacity of 50 MW applies.
Focus on renewable energy and energy efficiency: A major part of the proposed project or business must be a renewable energy system or energy efficiency equivalent, including energy storage, hydrogen and electrical appliances. Hybrid systems with a reasonable share of renewable generation capacity are also eligible. Clean cooking fuels (except for LPG) and appliances are also eligible.
Business models: Business models need to aim at creating improved access to clean energy for end-users (consumers and businesses). Supported models may comprise electricity generation, electricity distribution (e.g. mini-grids and stand-alone systems), generation of mechanical energy and industrial / process heat or cooling, as well as hydrogen and energy storage projects. Also eligible are manufacturing and sales of clean cooking and electrical appliances for off-grid use. Moreover, manufacturing and sales of smart-data systems for energy use and grid management are eligible. Financial instruments such as PAYGo, leasing and investment funds are only eligible when developed for a concrete pool of projects ('bundling'). Electricity transmission projects or biofuels are not eligible.
Revenue generating: Proposals must be conceptualised as revenue-generating and meet a minimum economic viability and sustainability threshold.
Location: Applicants must be located in (or proceeds to be used in) sub-Saharan Africa, the Caribbean and/or the Pacific region.
Focus on private sector: Eligible applicants may be private sector developers (local and international), NGOs, universities, parastatal companies, government or research institutions. Ultimately, projects will need to have a significant private-sector ownership (or equivalent) to allow for financing with debt or equity, possibly combined with other funding such as grants or public-sector contributions. Such private-sector engagement can be developed during the advisory support.
For more information, visit https://www.get-invest.eu/finance-catalyst/apply/