Deadline: 31-Jan-22
The Embassy of Japan in Botswana is inviting interested non-profit organizations for Grant Assistance for Grass-roots Human Security Projects (GGP) to support people-centred relatively small development projects which have a direct and immediate impact on the well-being of disadvantaged communities at grass-roots level.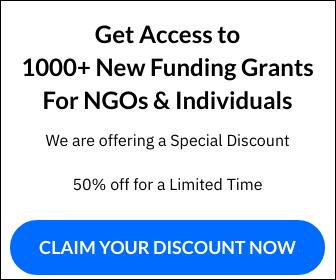 Aims
GGP/KUSANONE aims to assist self-help efforts of NPO's in:

social and economic development in rural/urban settings,
supporting people/communities who are socially and/or economically vulnerable and disadvantaged,
empowering local communities for sustainable development, etc.

GGP/KUSANONE aims to meet various needs whose areas include but are not limited to: education, health/sanitation, support for people with disabilities, water/energy, agriculture/indigenous industry, and environment.
10,000,000 Japanese Yen (approximately 1,000,000 BWP, this is dependent on the currency exchange rate) is the maximum amount allocated per project under the GGP/KUSANONE.
The GGP/KUSANONE is implemented in one-year cycles as the programme's budget is allocated annually. Furthermore, the approved project must be completed within one year of the date of the grant contract.
Eligibility Criteria
Registered non-profit organizations (NPOs) such as non-governmental organizations, community-based organizations, educational institutes, medical institutes and local governments are eligible to apply.
The applicant organization must have at least 2 (two) years experience in the sector of the proposed project. The applicant organization is required to have established sound, sustainable and stable foundations in terms of finance, personnel and project management.
For more information, visit https://www.botswana.emb-japan.go.jp/itpr_en/relation-economy.html