Deadline: 28-Oct-21
The European Union, the Ministry of Foreign Affairs of Denmark (Danida), the African Development Bank (AfDB) and Kenya Climate Innovation Center (KCIC) have launched a call for proposals for the AgriBiz's Decent jobs for Youth and Women in Agricultural Value Chains programme.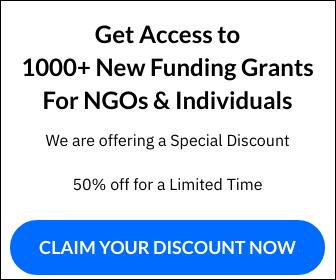 The Program is meant to stimulate the growth of women and youth-owned enterprises in the agribusiness sector.
While the rollout of this program has been slowed down by the spread of COVID-19, there is hope and opportunity.
The call for applications aims to onboard a maximum of eighty (80) women and youth led businesses per Business Incubation Hub.
The program will be implemented jointly with eight selected county governments but will be open to citizens from all forty-seven (47) counties.
Bungoma, Meru, Kiambu, Machakos, Kisii, Uasin Gishu, Kilifi and Isiolo County Governments have all signed Memorandums of Understanding with KCIC for roll out of the Agribiz program and establishment of the Business Incubation Hubs at the county level.
Prior to opening the call, county sensitization and awareness forums will be conducted in the 8 counties.
The program is projected to cost Kshs 5.1 billion and will support 2,400 women and youth-led agribusinesses to create over 17,000 job opportunities along agricultural value chains.
Women and

Youth led businesses: 

Women

Entrepreneur (s) (of any age) in Agribusiness and Womenled Agribusinesses (minimum shareholding of 51%). 

Youth Entrepreneur (s) (aged between 18-35 years) in Agribusiness and youth led Agribusinesses (minimum shar

eholding of 51%).

Categories of applicants: 

Indi

viduals: Any woman or youth, involved in a commercially viable agribusiness 

Community Ba

sed Organization (CBO) or Self-Help Group (SHG): Must com

prize of community members who are registered under a Self-Help Group (SHG) or a Community Based Organization (CBO) carrying out commercially viable business activities within the agricultural value chain.

Majority of the members (above 80%) must be either women or youth (aged between 18-35 years) with the main leadership positions being held by either women or youth. 

SMEs

: Small and Medium Enterprises established with commercially viable business ideas within the agricultural v

alue chain.

The business should be operational and generating revenues with an employee base of at least 5 people.

Nationality and Location: 

The applicant

must be a Kenyan citizen 

The Agribusin

ess must be located within the 47 counties of Kenya.

Agribusiness and agribusiness ideas: 

Applicants must

be engaged in legal business

All Agribusinesses must be Agribusiness Ideas, or an early / growth stage, with no specific year range.

Applicants must demonstrate that their Agribusiness is set up, or in the case of an Agribusiness Idea will be set up and based in Kenya.

Applicants are solely responsible for the structure of the Agribusiness and the team members within it.

Agricultural, fisheries and livestock value chain actors engaged along the value chain are encouraged to apply.

This includes but is not limit

d to input providers, processors, producers, transporters, marketers and aggregators

etc.
For more information, visit https://agribiz.kenyacic.org/apply/