Deadline: 4-Dec-22
The NSW Government is pleased to announce the Minor Capital Fund to support the creation of additional preschool places through smaller-scale extensions or renovations and/or the recalculation of unencumbered space for centre-based community preschool and long day care services in areas of need and demand across NSW.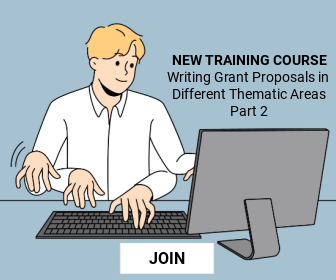 Objectives
The Minor Capital Fund must also contribute to the following objectives:

Maximize the number of preschool places available for preschool-aged children to attend at least 600 hours per year or 15 hours per week of quality preschool education.
Ensure the continued operation of the service to deliver preschool places throughout the five-year compliance period.
Support ongoing management of the service in line with applicable regulatory requirements.
Where possible, leverage funds from sources external to the department, including private finance, charitable donations and grants from other state and federal government agencies.
Funding Information
The Minor Capital Fund provides grants of up to $100,000
What can be funded by the Grant?
Project management costs
Planning and design costs
Soil hygienist reports
Removal of contaminates on project sites (e.g. asbestos/arsenic), as long as it is within scope of the State's financial contribution to the project
Site preparation, including clearing or demolition
Construction and commissioning
Fixed fittings and fixed equipment
Costs to engage a certified building practitioner to re-calculate unencumbered space
Contingency (to a reasonable value).
Eligibility Criteria
To be eligible for funding, applicants must meet each of the following:

Be registered or incorporated in Australia;
Be a not-for-profit organisation/association, or a local government entity; and
Operate an education and care service in NSW that delivers preschool education, as an Approved provider with a valid Service Approval.
Round 2 will also be open to not-for-profit long day care providers and Aboriginal Community Controlled Organisations who intends to increase licensed places for the delivery of a preschool program for preschool-aged children.
For-profit organisations are not eligible to apply for Minor Capital Fund grants.
Only applications from eligible applicants will progress to assessment against the assessment criteria.
For more information, visit https://bit.ly/3h4xX3J